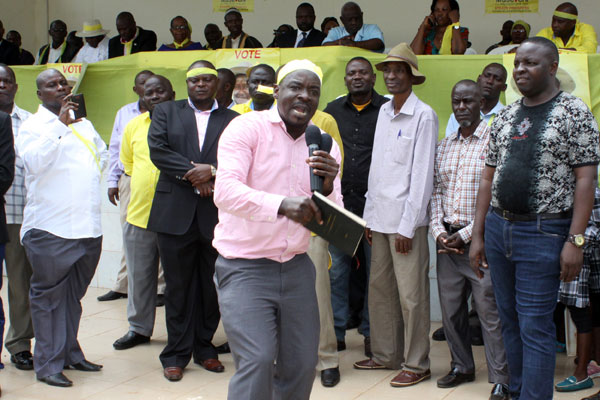 In bid to unmask and bring to book all suspects implicated in in Case Clinic hospital accountant Francis Ekulagar murder, CMI has continued carrying-out more operations and arresting more people.
Early this morning, CMI and officials from the Uganda Police raided the Bukeesa Boda Boda 2010 offices.
According to close sources, reveals that the Bukeesa office is one of the key association offices that has been harboring most of their information and tools.
This operation follows Yesterday's raid in Nyanama and Natete that left the car of the murdered accountant recovered at one of the suspects home.
Ekalugar was kidnapped on Tuesday January 02, while on his way to the bank.

His body was found burnt beyond identification in Kajjansi on January 3. So far, 28 suspects are in custody in connection with the incident.