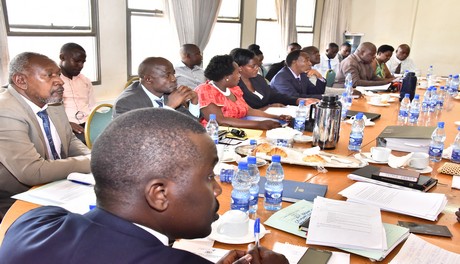 Nakaseke district leaders have been put to task over the deteriorating conditions of  Semuto Health Centre IV.  Appearing before the Committee on Health, the district officials led by the Chief Administrative Officer, Edith Mutabazi were tasked to explain the frequent absence of medical staff from duty.
During a field visit to Nakaseke district three weeks ago, the Committee discovered that there are only two medical officers posted to the Health Centre, and they are rarely on duty.
The Committee Chairperson, Hon. Micheal Bukenya said district leaders and the in Head of the Health Centre Dr Badru Kakeeto  do not supervise the facility; as a result community members complain  of poor services and drug shortages.
Bukenya further enlightened members that despite having medical officers, the facility does not conduct surgeries, adding that Dr Kakeeto allegedly transfered an anesthetist who had been recruited to support the theatre.
The District Chairperson Ignatius Koomu, agreed with the Committee report that medical officers are rarely on duty.  "There should be no special allowances for medical officers based at Health Centre IVs because they don't work, and when we send them to hospitals, they don't want to go," he said.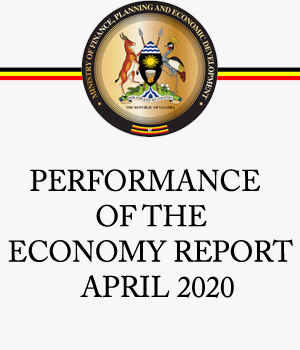 Hon. Joel Ssebikaali (Ntwetwe County) lamented about the poor rubbish disposal at the facility.  "Can you imagine the rubbish we found in the compound had been uncollected for a whole week?" He proposed that Kakeeto should resign. "Dr. Kakeeto, you would rather resign today and save the health facility because your negligence and misconduct are affecting the district."
Kakeeto blamed the poor state of the Health Centre on both the long serving staff who are hard to supervise, and a section of midwives who have resorted to extorting money from patients. He also complained of poor working conditions.  "We lack a blood bank, oxygen cylinder and suction machine, this is dangerous."
District leaders also reported to the Committee that the controversial Congo Crimean Fever has been confirmed with one case admitted at Nakaseke Hospital.
The Committee asked the district leaders delegation to address issues identified at Semuto Health Centre IV by end of February 2018 when it will conduct another site visit.