The Minister of Finance and Planning and Economic development Hon. Matia Kasaija has lampooned Ugandans calling for his resignation.
Speaking to our Insider, Kasaija who is accused of misappropriating over 700 billions said that there is no reason to why he should resign from office yet he is innocent.
Kasaija added that even if he is found guilty, he is confident that his party, the ruling National Resistance Movement (NRM) can't betray him because he has president's support doubled with huge numbers of lawmakers in the August House.
"No one can sack me, even parliament cannot because the party I serve is in power and has the numbers that can't betray me." He said.
The vocal lawmaker from Uganda's oil basin Region says lawmakers need to be calm and wait for the Auditor General's report so that they can accuse him of misappropriating funds.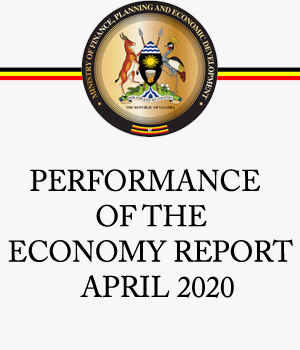 Recently, the chairperson of Public Accounts Committee (PAC) Angelline Ossegge (Soroti Woman MP) tabled a report titled "The Acquisition and Utilization of the USD 200m loan from the PTA" that recommended that Kasaija and the Secretary to the Treasury Muhakanizi should be censured and sacked respectively for fraudulently receiving the Shs720bn loan in guise of giving it to NMS for procurement of medical supplies.
"For misleading the House to believe that the most critical funding objective was medical supplies, lying to parliament in writing that NMS had never provided the needed supply contracts to enable disbursement of funds and further duping parliament by re-packaging the same loan thus obtaining money by false pretence, the minister of finance should be censured," the report says.
The report adds, "for lying to parliament and for superimposing his authority portrayed by insisting on the loan acquisition against strong advice in writing by the Governor, Bank of Uganda, the Accountant General and the Director of Economic Affairs, Finance ministry and superintending the gross diversion of public funds, the PS/ST (Muhakanizi) should be relieved of his office."