The Minister for Justice  and Constitutional Affairs, General Kahinda Otafiire has asked the Inspector General of Police to come out and explain the brutal arrest of ASP Kirumira that caused public criticism towards the way police handles its issues.
While appearing before the Human rights Committee of Parliament chaired by Mitooma Woman  MP, Jovah Kamateeka yesterday, Gen. Otafiire admitted that the arrest of ASP Kirimira was brutal and very human and so police should come out nd give an explanation to the public.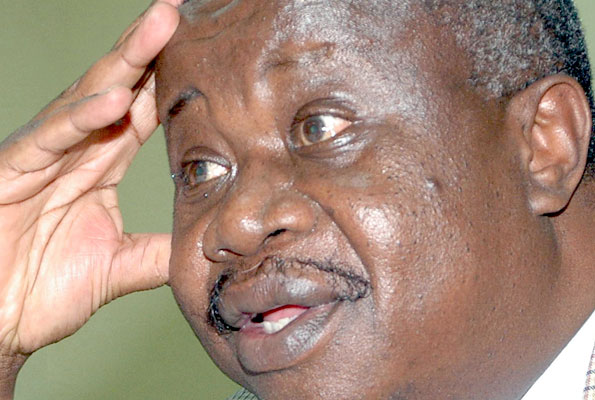 "The Inspector General of Police, Maj. Gen Kale Kayihura must come out and answer the concerns over former Buyende district Police Commander, Muhammad Kirumira's brutal arrest," said the Minister.
Much more, Otafiire has asked the police chiefs to put their differences aside and serve the country as expected. According to Otafiire, he believes that it is these differences amongst police chiefs that are making them to behave in a very brutal and unexpected manner.

However, the chairperson asked the police to change the manner in which it handles its issues because it tarnishes the image of the security system in the country.
"The ASP Kirumira was arrested like a rat. These are the things which must be removed. If we keep quiet, police else where will do the same to other people," said Hon. Kamateeka.
However, Otafiire says that the process of cutting Kirumira's door might have been necessary during the arrest but police must make a statement before a conclusion is drawn.