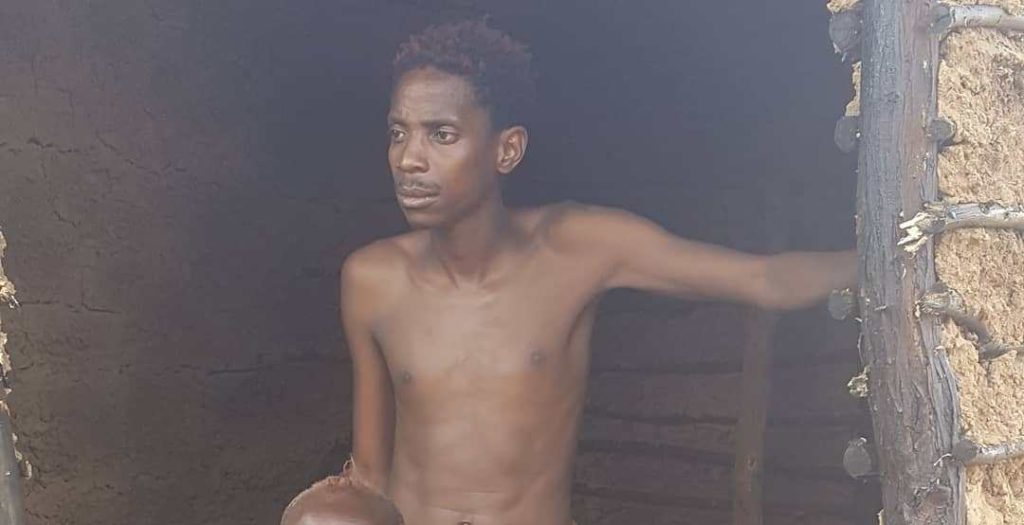 Eric Omondi has been trending on the internet thanks to the uproar he caused by posting a video of himself naked with a bunch of kids in Lodwar while swimming in a river.
The videos were intended to have a comedic effect since the act of bathing and swimming in a river was what he used to do when he was younger.
The video has attracted a lot of mixed reactions from Kenyan online with some supporting him and others are deeply offended with his actions. Here are some of the reactions posted:
Kenya West: The only thing wrong with that Eric Omondi's video is that it ended up online. Otherwise, for those from those sides nothing shocking, that's how we bath, the childhood bath sessions in lake/rivers were epic. Even now I still do that when home. It's normal thing there.
Cofek Kenya: THE VIDEO in which comedian Eric Omondi is totally nude and playing with naked children in water is a tragedy. He has crossed the red line of indecent exposure and must be arrested, and put under medical test to ascertain whether its deliberate or if he is unwell #RipoffKenya

Duke Of Nyanzshire: On behalf of Luo community we hereby DISOWN Eric Omondi. We can't hold our goods with one hand and it perfectly hides. Huyu mamake alimtoa central or wherever. Return back to sender
Juliani: Am jealous of Eric Omondi… That's true freedom. Concurring Shame, fear and ego.
Wangai: The only way you can unsee that Eric Omondi is by watching a two hour Akorino medley video. Thank me later.
Ezekiel Mutua: Eric Omondi's video is in violation of kenya Film Classification Board's classification guidelines under Cap 222 but also the Children's Act. The parents of minors should sue Eric for the gross abuse and indecent exposure of their kids.
Brian Maktejah: My two cents on Eric Omondi video… 1. Nothing wrong with all that's happening in the video according to the culture 2. Recording it and posting it online that's where everything wrong starts. Don't share 'traditional content' with modern civilized eyes
Cyprian Nyakundi: Nilimwambia Eric Omondi ako na shida,& you guys told me ati I'm a hater. We are beyond mediocre jokes. We are tired of comedians insulting our intelligence Akina Churchill never join us in the clamour for social justice. But I told you, that we will see them opening pay-bills.