Kampala city Woman Member of Parliament Hon. Nabilah Naggayi Ssempala is facing a circus of trouble following her fast fading political career.
News reaching our desk, reveals that the soft spoken lawmaker is planning to quit Uganda's leading opposition party over Dr. Stella Nyanzi's 'mature entry' in the political arena.
Its said that Nabilah claims that party secretariat has isolated her, spread false information accusing her to be a mole something she says is a total lie and aimed to stain her image.
"The problem is not with the secretariat but its with the MP herself, she reached a time when she felt she was bigger than the party, isolated herself from most party activities so if she things she is being fought, then she is wrong because the party can't kneel down for anyone." Our Insider at Najjanakumbi exposed.
Its further revealed that Nabilah claims that she is no longer being given priority ever since when Makerere University's former academician Dr. Stella joined the party.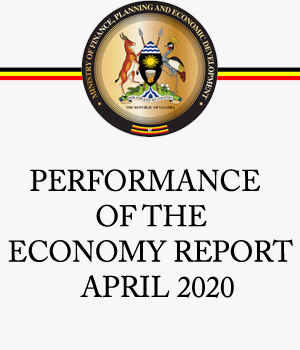 Dr. Nyanzi who is Besigye's fanatic joined the party the day new party President Patrick Amuriat Oboi took oath replacing Gen. Mugisha Muntu and since then, she has become everyone's darling at the secretariat thus putting rumors loud that she would replace embattled Nabilah.
Unlike during the time when even bedridden lawmakers like Nakawa's Michael Kabaziguruka who moved to August House by ambulance when the controversial Age limit bill was being debated and passed, Nabilah was silent and even refused to cast her vote or reveal her position on whether she supported or rejected the Magezi Bill.
However as Nabilah  continues trailing with such regrettable scenes and fast fading career, the woman who rose to fame following the Anti- Museveni 'Pair of Buttocks' saga has been given a fertile ground to make herself relevant to Kampala residents.
Nyanzi has now been given a key responsibility in the Party's women League and so far she has held open or closed door meeting most influential leaders at the Najjanankumbi based party to an extend of even addressing press conferences and even being hosted on different Media Houses to discuss party affairs.
Yesterday 02nd March 2018 together with the Sarah Eperu Women League month piece, Nyanzi was hosted on radio Simba a local radio station based in Bukoto, Kamapala to discuss the party's way forward and the rising levels of insecurity and alarming crime all over Uganda.
Nyanzi posted this immediately after her talk show, "We analyzed government's failure to implement simcard registration for a whole year. We examined Museveni's failure to instal CCTV cameras that he promised to instal in urban areas last year. We condemned the failure of Kayihura's police to investigate and solve the mysterious murders of women in Uganda.
Sara is a breath of fresh air who sees raw potential and creates platforms for other women. When I am with Sara, I realise that women are not inferior. Women can move boulders and shake down trees. Women can speak intelligibly about politics, economics, finance, security, religion, domestic policy, foreign relations, child rearing and cooking. Women are articulate. Women have voice. Women will create space where it is taken. Women rule the world!"