Outgoing Inspector General of Police, Gen Kale Kayihura has today handed over office to Martin Okoth Ochola. This was in a colorful ceremony, presided over by Internal Affairs Minister, Jeje Odong at the police headquarters in Naguru.
In his address Gen.Kayihura congratulated the new IGP Mr. Ochola who has been his deputy.
"Today on 15 March 2018 marks the end of my tour of duty in the Police as the IGP after serving 12yrs and 2 months, the fact that it's Mr. Ochola who has been appointed shows that the Commander in Chief appreciates that something good has been done by our team," Said Kayihura.
"It is a pleasure that today, I am handing over to you. I really enjoyed working with you, I never thought I would be the longest serving IGP, I'm extremely indebted to the President and Commander in Chief for this honor to serve in this capacity, I may have fallen short in my assignment but I'm only human," said Gen. Kayihura.
"I'm handing over a Police Force that is much better than the one I found, I leave the force after 12 + years of intense activity with lots of optimism for the future of our country. I want to apologize to whoever I stepped on to forgive me, whatever I did was for the good of our country," he added,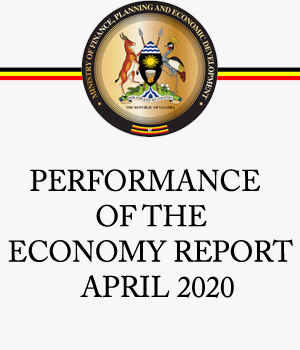 "I'll forever be indebted to the Commander in Chief and the President for his trust and giving me the opportunity to serve my country in this capacity. He has promoted me through the ranks and that's not a small achievement."
The new IGP Ochola, said "I want to assure everyone that as a team, we shall continue with the work the former IGP started, I take this opportunity to congratulate Brig. Sabiti as my deputy. and urge directors and all Police Officers to accord us all the help we shall need."