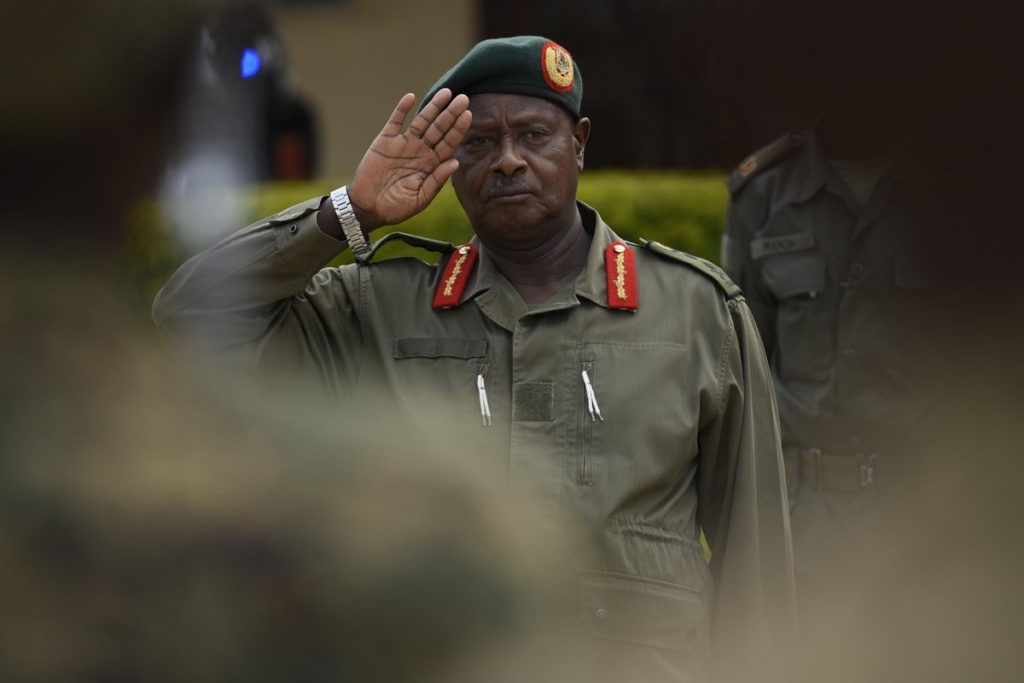 President Yoweri Kaguta Museveni yesterday officiated at a Crime Preventers forum, where he spoke to over 3,000 regional coordinators of crime preventers from across the country.
Speaking during the event held in Kampala, Museveni noted that the programme of crime preventers is founded on some of the strategies that the National Resistance Army (NRA) used during the bush war.
"We had NRA soldiers, and the militia. The role of the militia was to guard villages, rarely engaging in active combat." He said.
Museveni also decribed Kiyihura the former Incsepector General of Police as an incredible leader who sacrificed a lot for the initiative.
"I salute Gen. Kale Kayihura for diligently implementing the crime preventers programme and overseeing it to its fruition. Crime preventers will maintain their duties as they are now regarded as a Reserve Army of the Uganda People's Defence Forces (UPDF)." Museveni said.

He also noted that Regional coordinators will ensure that those (Crime preventers) under their authority are disciplined and organized
You should also be exemplary actors in poverty eradication in the areas where you live.
"Crime preventers should lead in the revolution of being crime preventers and wealth creators. Regional coordinators should work jointly with Operation Wealth Creation officials to identify crime preventers per parish to be aided.I am happy to learn that crime preventers have formed and decentralized their SACCOs, with branches country wide. We shall offer some support to each of these next financial year." He added.