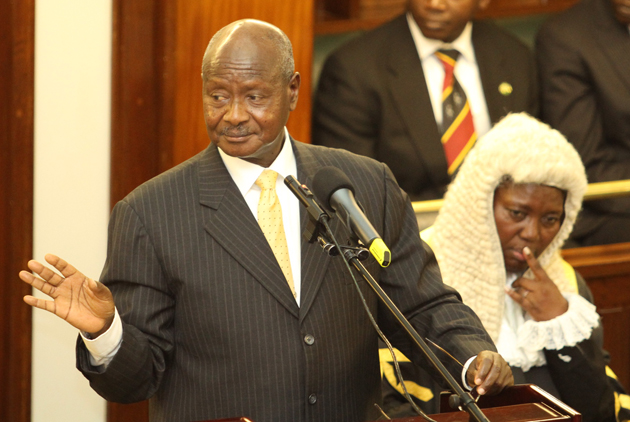 Parliamentary committee on Rules, Privileges and Discipline is set to meet President Yoweri Museveni over feud between Speaker of Parliament Rebecca Kadaga and state minister for Lands, Persis Namuganza.
Committee chairperson Clement Ongalo Obote (Kalaki County) while interacting with a witness,NRM National Vice Chairperson for Eastern region, Flight Capt Mike Mukula said that the committee will write to the President to seek his audience on Kadaga-Namuganza feud.
"I will write to the President and seek his audience on this matter to ensure that this conflict is resolved as soon as possible," Obote said.
This was after Capt Mike Mukula told Rules committee to stay away from probing this fight on grounds that President Museveni, who is also the NRM chairperson is handling the matter.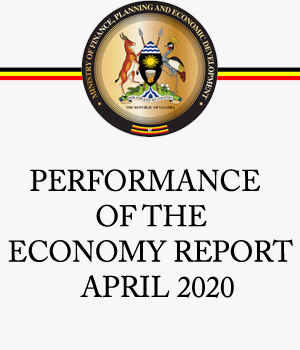 "Parliament must deal with macro and policy issues such as people wallowing in poverty, health facility etc and not discussing dirty linen within a party otherwise they will open up aPandora's box ," Mukula said, adding that he wrote to the President from onset of this feud who has since then taken it upon himself to handle the matter.
"These problems between Speaker Kadaga and Namuganza are cultural, political and also personal. Such differences are everywhere. We have seen FDCs' [Mugisha] Muntu fight with Dr. Kizza Besigye, [Jimmy] Akena fight with Olara Otunnu and others, but such internal contradictions are resolved within the party," Mukula said.
Mukula added that summoning Speaker Kadaga to appear before Committee will subject her and parliament to utmost ridicule and embarrassment.
"How do we deal with this issue in the glaring media without washing our dirty linen in public? By summoning number 3 in this country (Speaker) before this committee and subject her to media glare, to any question by the MP, you will subject her (Kadaga) to a lot of embarrassment and ridicule which can't be erased globally," Mukula said as MPs listened in silence.
"In pursuit of separation of power, when one arm is handling a matter then the other arms must stay away. In order to save image of Parliament and that of the speaker [Kadaga] whom I have lots of respect for, I pray that we leave the matter to the president to handle it to avoid escalating the fight."
Last month, the Busoga parliamentary caucus among others accused Namuganza of disrespecting other leaders from the Busoga sub region including, William Gabula Nadiope IV, the Kyabazinga of Busoga. Namuganza did not stop at that but also accused Speaker Kadaga of having done little or nothing for the people of Busoga in all the years she has been Speaker and Woman MP for Kamuli district.  Previously, Namuganza had reportedly rallied her supporters in Bukono to chase away the Kyabazinga if he ever visited the area in her absence. The minister does not acknowledge Nadiope as the right Kyabazinga of Busoga.