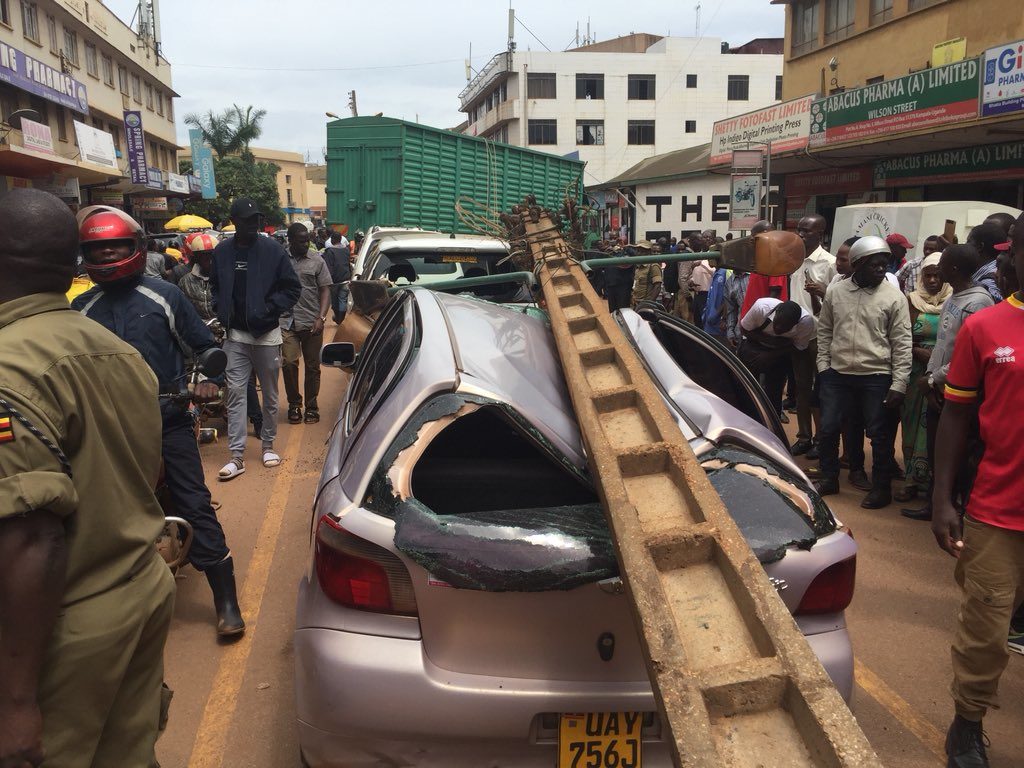 Following the tragic accident that occurred on Wednesday afternoon at In Kampala City Center along Wilson road, the Power distributor Umeme has finally given an official statement.
According to UMEME, a lorry driver is likely to blame for an electric pole falling down. The concrete pole currently supports street lighting for Kampala Capital City Authority (KCCA which damaged two cars and are not drive-able after.
The area has full isolation of power line and the customers in that area are supplied from an underground network so the wires were not live, the Umeme Operations Engineer Metro station on site confirmed.
Umeme Media Relations officer Stephen Ilungole added that they highly regret the Wilson street incident and urges the public to be vigilant at all times as the rainy season begins.