Legislators have honoured Ngora district representative, Hon. Jacqueline Amongin (NRM) for winning the Mandela Women's Leadership prize.
Amongin, who is also one of Uganda's representatives to the Pan African Parliament (PAP) was recognised at the Mandela Institute for Leadership in Paris, France on 19 March, 2018.
In recognising her, the Institute, acknowledged Amongin's efforts when she founded the Jacqueline Amongin Development Foundation (JADEF) aimed at initiating community transformation and empowerment through education and information.
Hon. Abbas Agaba (NRM, Kiyagwenda), who moved the motion to honour Amongin, said the award is given to a person who has been exemplary, which made it worthwhile for recognition by the House.
"Her achievement is worthy of commendation not only for her patriotism but also for being able to balance her roles as a Member of Parliament, Uganda's representative to PAP, a mother and wife, a symbol of Ugandans strength of character, and a public servant," he added.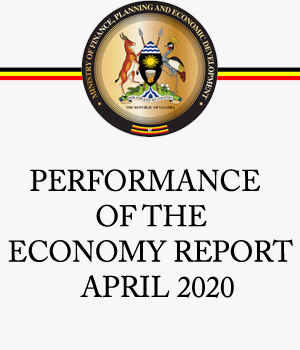 Agaba said that Parliament should recognize the struggle women go through to balance leadership, motherhood, families, education and their other responsibilities that arise in their lives.
The Minister of State for Relief and Disaster Preparedness, Musa Ecweru said that, "I escorted her to preside over a function in which she was graduating 2000 people with an array of skills from her foundation and I was very impressed with what she was doing."
He added that what she is doing helps the people of Ngora district to elevate their livelihoods.
Hon. Yorke Alioni Odria (Ind., Aringa South) said that he was inspired by Amongin since he joined Parliament, and had continued to follow her advice.
"She told me how she is empowering primary schools in the villages with text books, past papers and by taking them examiners for revision," he said, adding that, "When I did the same I noticed a considerable improvement in Primary Living Examinations in the schools in my area."
Hon. Judith Alyek (NRM, Kole district) said that Amongin's achievement called for celebration as Parliament, the Uganda Women Parliamentary Association and as Uganda since this was an award for the country.
"Continue bringing more awards and mentoring other women; we need to promote the girl child because there are many girls out there with talents especially in leadership that we need to embrace," Alyek said.
Amongin thanked Parliament for honouring her achievements, which she attributed to the mentorship she got while growing up.
"I was brought up by my grandfather, who told me if I wanted to be like Nelson Mandela I need to be good to people and that is the principle I have applied throughout my life," she said.
She said she always admired women, who had distinguished themselves in leadership including the Speaker, Rebecca Kadaga, the Former Minister for Agriculture, Victoria Ssekitoleko, the Government Chief Whip, Hon. Ruth Nankabirwa.
She also extended her gratitude to Parliament for selecting her to represent Uganda at PAP, where she's serving her second term, which gave her the platform to excel internationally.