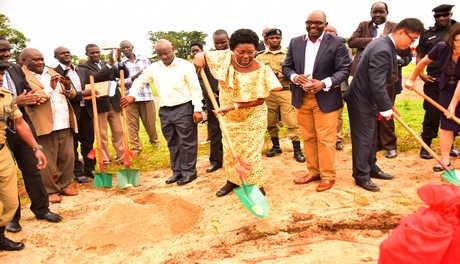 The Speaker of Parliament, Rebecca Kadaga, has applauded the China International Water and Electric Corporation (CWE) and Uganda Electricity Distribution Company Limited (UEDCL) for partnering with government to improve infrastructure in Mbulamuti, in Kamuli district.
Kadaga said this while breaking ground for a new classroom block and renovating of the old building of Mbulamuti Primary School in Kamuli District, on 2 May 2018.
"We are grateful for choosing Mbulamuti to revamp it. I agree with the contractor that you will use the local sub-contractor and materials so that we improve the income levels of the people of Mbulamuti," she said.
CWE and UEDCL are constructing the Isimba Power Dam on the Nile in Kamuli are supporting the revamping of the school as part of their Corporate Social responsibility. Part of the school was destroyed during a hailstorm leaving a block five classrooms roofless.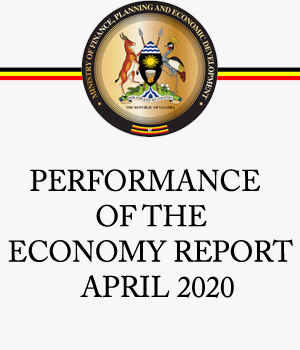 Kadaga implored the team to consider building teachers quarters so as to ensure safety of the furniture donated to the school.

The Chairperson CWE, Mr. Wang Qiyuan, said that they were involved in CSR to give back to the community through improving infrastructure especially schools as they looked at children as the future of Uganda.
"CWE is hoping to give the students a better environment so that they can improve academically. CWE is working on the hydro-power project and also we contribute to the local communities by renovating this school, provide furniture, three multi-media classrooms, uniforms for teachers and the pupils," he said.
The Asst. Project Manager of the Isimba Hydroelectric Power Station, Mr. Nicholas Agaba, said that they took up the reconstruction of the school because they considered education as the most powerful tool to give children.
"As we work on the dam we improve the livelihoods of the community by creating jobs and giving incentives such as to rehabilitate and build this school," he said adding that "Education is the most powerful tool that can be used to change the world."