Minister for Finance, Planning and Economic Development Matia Kasaija has attributed the prevailing growth in economy to robust peace and security that Uganda continues to enjoy.
Kasaija said this while presenting the National Budget at Kampala Serena Hotel under the theme, "Industrialization for job creation and shared prosperity."
The annual budget for FY 20l8/l9 that stands at Shs32.7trillion is 11.6% above the approved budget for FY 20l7/l8, which amounted to Shs29trn.
While reading the budget on behalf of President Yoweri Museveni, minister Kasaija said that Uganda's economy is rapidly growing because of the absolute peace and security that the country enjoys.
"Uganda is now at peace and without any civil conflict, which provides a suitable environment for investment. Security of persons and property reigns, although some criminal minded individuals want to disrupt this peace," Kasaija said.  He added that NRM government has since 1986 laid firm foundation for Uganda's socioeconomic development.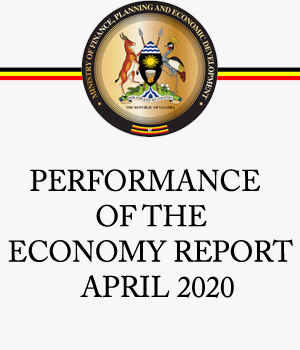 "The quality of lives and standard of livings have tremendously improved and incomes have increased with average per capita incomes nearly doubling in the last 8years, from Shs1.35m in FY2009/10 to Shs2.68 in FY2017/18, in spite of rising population," Kasaija said.
Kasaija added that Uganda's economy is expected to grow at 6% in FY 2018/19 and further grow by 7% in the following financial year. He also highlighted that national unemployment rate has reduced from 11% to 8% and access to electricity grid had increased from 14 in 2013% to 22% in 2017 while access to water had risen from 68% to 78%.
Despite these tremendous achievements, Kasaija noted that Uganda still faces challenges that among others include high rate of households in subsistence farming (68%), high costs of electricity, inadequate skilled labour and low entrepreneurial knowledge among others.