Most Ugandans will today be glued on their TV sets to follow up proceedings of the National Budget Reading for Financial Year (FY) 2018/19.
In a function meant to mark the 1st sitting of the 3rd Session of the 10th Parliament, Matia Kasaija, minister for Finance, Planning and Economic Development will on Thursday afternoon (today) present a Shs32trillion budget; breaking down which part of the cake goes to respective sectors. This year's National Budget reading at Kampala Serena Hotel is under the theme "Industrialization for job creation and shared prosperity."
On 29th March, 2018, the Minister of Finance laid before Parliament the proposed Annual Budget Estimates for FY 20I8/l9 and this was referred to the Budget Committee. In addition, Parliament referred the Sectoral Committee reports on the Ministerial Policy Statements FY 20l8/19 for reconciliation and harmonisation.
The Budget Committee consulted, discussed and reviewed the proposed Annual Budget Estimates for FY 20l8/19 before it was recently debated and passed.
Whereas the public debt is expected to increase by 36% according to the Chairperson of the Budget committee Amos Lugolobi, the economy is expected to grow at a remarkable 4.6%.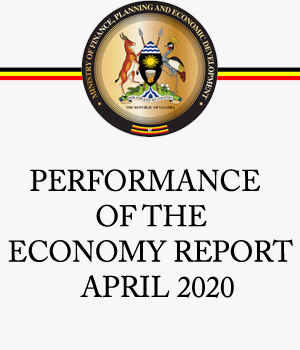 It is worth noting that the total proposed annual budget for FY 2018/19, as originally submitted to Parliament by the Minister of Finance on 29th March, 2018, amounted to shs30.9trillion, of which shs20.7trillion (67.13% to the total) was for appropriation and shs10.1trillion (32.87% of the total) was for statutory expenditure.
However, on 9th May, 20l8, the Minister submitted Corrigenda to the Draft Estimates, and an addendum to the Corrigenda, which revised the total proposed annual budget for FY 2018/l9 to shs32.3trn, of which shs22.2trn is for appropriation and shs10.1trn is for statutory expenditure.
The annual budget for FY 20l8/l9 will be at 11.6% above the approved budget for FY 20l7/l8, which amounted to Shs29trn, indicating that government demand has increased in the economy. The main contributor to the budget growth is Government Consumption (at 5.8%) and Government Investment will contribute 4.1%.