President Museveni has faulted the Uganda police for failure to fight crimes in the Pearl of Africa.
Speaking to Parliament during the presidential address on security, Museveni said that he thought that the Uganda Police would master the game and checkout all sorts of crimes in the country something that never came true.
Museveni told Parliament that he has not directly been involved in fighting of crime until the killing of Maj Muhammed Kiggundu and AIGP Andrew Felix Kawessi which provoked him into action.
Present added that since then, he has launched several attempts to see that fight against such atrocities are eliminated. He also noted that it will now be out of stupidity if anyone thought can distablize the peace Ugandans are enjoying using guns.
"As I speak to you today, all ingredients to defeat terrorism are present in our security. We have the capacity to detect and destroy any aggression within our borders. Having defeated Joseph Kony of LRA and ADF in Congo, I can authoritatively stand here and say, for the first time in 500 years, we have peace in Uganda." He said.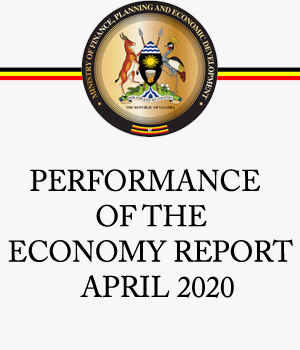 He added that the entire Uganda had no peace during the time of kings, or at the time of British rule, not after independence or even during NRM, before we defeated ADF in 2007.
He however underscored there should be no undetected crimes after we have done, the following; 1- I have issued an order through the security subcommittee that all guns should be finger printed so that we know which gun belongs to who.