President Yoweri Museveni has listed a 10-points strategy to fight criminality in the country among them includes fingerprinting all guns in circulation.
This was during his presidential address at Parliament on matters regarding security of the country in accordance with article 101(2) of the 1995 Constitution.
Museveni told Parliament that he has not directly been involved in fighting of crime until the killing of Maj Muhammed Kiggundu and AIGP Andrew Felix Kawessi which provoked him into action.
"There should be no undetected crime after taking the following measures; fingerprinting all guns in Uganda. All guns must be fingerprinted to capture fingerprints of any user. That means if any legal gun was used for criminality, we shall know whose gun was used and who the perpetrator is," Museveni said.
He however warned that fingerprinting of all legally owned guns may not solve the situation where guns are smuggled into the country, adding that government will devise other means to handle smuggling of guns.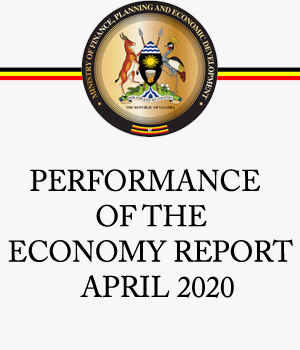 Museveni also listed nine other strategies that government will embark on to fight crime in the country. Among others include; mandatory installation of electronic number plates on all motor vehicles and bodabodas at the expense of the owner, banning of hounded jackets and provision of illuminated helmets with numbers printed on the front and back.  The other strategies include; installation of cameras in the highways and towns and streets and installation of a modern forensic laboratory which will capture the palm prints and DNA of the criminals.
Museveni also put Police to task on speed of response when called into action and ordered them to revive the 999 patrols and Flying Squad that was recently disbanded by newly IGP Martins Okoth Ochola.
"I have told police to revive 999 and the flying squad, only that this time, it will be a flying squad not a crawling squad through a heavy traffic," Museveni said, before warning criminals who misuse social media.
"These criminals use social media to cause panic, threatening violence, but we are going to acquire capacity to quickly locate the criminal without interfering with others. Why do you hide your identity if you have truth in what you are saying? I don't want to block use of social media, we shall only go for the jigger. You know when a jigger enters your foot, you don't cut the foot, you only dig for the jigger," he said.
Museveni also noted that negligence and collusion with the criminals by some elements of the security forces has been part of the problem, adding that the Security Council has resolved on having a small army which is well-educated, well-equipped and well-trained.
"It's foolish and a waste of time for anyone to think that he or she can destabilize Uganda using weapons…We have a robust capacity to guarantee security of Ugandans," Museveni said.