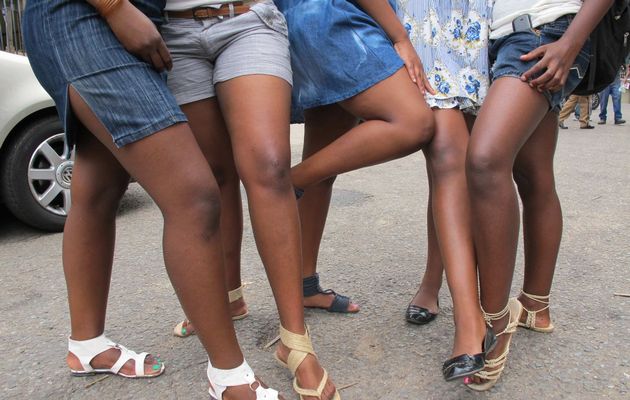 The issue of women's clothing featured prominently among the causes of sexual harassment at Makerere University, according to the investigative report that has been released.
The report titled 'A report on the investigation of sexual harassment at Makerere University' revealed that there is a causal relationship between what women wear and the phenomenon of sexual harassment.
"Many participants blamed women's dressing style for the increasing cases of sexual harass­ment, recommending that the university should enforce a strict dress code," the report says.
It should be remembered that on March 02, 2018, the Vice-Chancellor, Professor Barnabas Nawangwe, appointed a five-member Committee chaired by Professor Sylvia Tamale to investigate the vice of sexual harassment at Makerere University.
In its fieldwork, the committee interacted with some stakeholders including lecturers who indeed confirmed that skimpily dressed students are to blame for the increased cases of sexual harassment at Makerere.

"Women loitering around with their open thighs is not okay… these are devils, little temptresses who harass innocent, defenceless lecturers," one male lecturer is quoted saying.
"I have one seductress in this hospital. She will do everything to put the men in compromising situations and thereafter she will overturn the tables to her benefit," female Doctor at the University Hospital is quoted saying.
Another male lecturer told the committee that indeed, "Indecent dressing should not be encouraged. Parents and teachers have a duty to teach young girls and women to be decent at all times." While another one said, "This madness of women should be put to order otherwise the world is finished."
"Not until we teach our girl child to see herself as gold which is not like sand (easily excavated) vultures will continue preying on them," another male lecturer is quoted as saying.
"This deeply-ingrained complex issue of women's dress from the lens of men as victims has historically been invoked in all societies around the world," the committee noted in their report.
Whereas the committee unequivocally agreed that there is no causal rela­tionship, nevertheless it considered the issue important enough and discussed it in more detail.
"The issue of women's dressing is not new and many studies have been conducted to establish its veracity. There are historical and social contexts that breed such attitudes and are linked to the wider issue of violence against women," the report says.
The Committee therefore concluded that women's clothing is not the cause of sexual harassment or abuse and also rejected the imposition of a univer­sity dress code for students and staff because research studies show that socially-sanc­tioned "decency" dress codes have a controlling effect, violate human rights and liberties, and are an ineffective way to combat sexual harassment.