State minister for Privatization and Investments, Evelyn Anite Kajik flew for 'forced' studies abroad with her entire family, investigations have revealed.
Since last week, reporting have been circulating indicating that Anite has been reportedly sent on forced study leave by the appointing authority, President Yoweri Museveni following allegations that she took $8m bribe from some investors in the UTL recapitalization saga.
Before leaving the country early this month, Anite handed over her office to state minister of Finance for Planning, David Bahati who has refuted allegations that the Koboko yellow girl has been technically sacked for corruption.
Investigations have revealed that Anite has been technically knocked out by Museveni and forced into study leave at Tufts University in U.S to pursue a course in Global Master of Arts Programme in International Law and Diplomacy from July 5th to 28th August 2018.
Sources have intimated to us that it is during this period of July 5th to 28th August 2018that president Museveni is intending to replace new a minister for Investments in the imminent cabinet reshuffle that will see the young politician from Koboko flushed down the drains.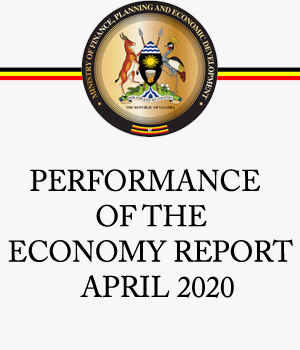 The latest information that the Insider has got is that Anite travelled for 'studies' with her entire family including her husband Allan Kajik, their two kids aged 6 and 3 and the maid. Apparently, their plush Muyenga home is under key and lock and is accommodating monitor lizards and bats.
This is all an indicator that Anite has been shelved down the yellow bus and may not return to her juicy ministerial job. Allan Kajik, is the former Deputy Kampala Resident City Commissioner (RCC), a position he was appointed into by President Museveni days after his wife, Anite on February 9, 2014, moved a motion in the NRM Caucus, endorsing Museveni as the party's sole presidential candidate for the 2016 polls, effectively cementing a 35-year-old hold on power.
Kajik, who is also the NRM flag-bearer for Padyere constituency in Nebbi district resigned his RCC position to contest in the 2016 polls but lost miserably by Independent's Joshua Anywarach.
This means that Kajik could have also abandoned the NRM flag-bearer office after his wife was 'sacked.' Efforts to contact him on both his MTN lines were futile as they could not go through.
A part from rewarding her jobless hubby with an RDC post, Museveni went ahead and named Anite state minister for Youths, before elevating her to finance ministry in the 2016 cabinet reshuffle.