The former Justice Forum (JEEMA) party president Hon. Hajj Hussein Kyanjo has rejected president Museveni's claims that the recently climaxed Bugiri Municipality elections were won on sectarian and tribalism grounds.
Speaking through a statement issued on Sunday afternoon, the Former Makindye lawmaker said that it's a lie for president to talk of such a claim yet he is the chief preacher of the act.
"Mr President how do you want the public to behave when your words contradict your actions? Take two examples. You are the Head of State your wife is senior cabinet minister, your son is a senior army officer, your brother is a very senior and the most influential government official with your clans men scattered all around in strategic senior public positions." He stated.
Hajji Kyanjo added that there is a formal police structure over there with DPCs/ RPCs and other officers but during the election you deployed officers from Kampala who took over command of security operations rendering local officers impotent.
"I was able to identify three commanders. Richard Mugwisagye, Afande Nuwagira both police officers then Major Night a lady from the army who seemed to be the overall. The unique feature of these officers was that they were interestingly all Westerners and all Christians. Mr President why don't you allow other people to order for a meal similar to what you enjoy most? Kindly give (us) your students a break." He said.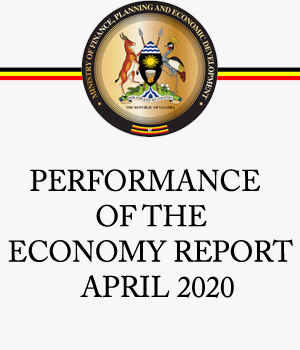 However on speaking about the opposition and the lessons learnt from the hotly contested race, Kyanjo called for the move to work together with full honesty and due humility.
"This doesn't mean we must agree on all issues. No. It is possible to disagree but remain respectiful to each other and conduct a clean campaign. We must walk an extra mile to ensure that we sacrifice for the good of our relations and this will involve extreme endurance. It is not helpfull for example state the obvious to your partners "we are the main opposition party" these are undisputed facts why parrade them again? Am worried with this apparently uncalculated expression of superiority when we are all still captives." Hajji Kyanjo noted.
He also underscored that there need to avoid being inconsistent and labour to explain ourselves in case of change in our original position.
"It was for example shameful for us to disagree after assuring the public that we would work together. The action by Bugiri voters to elect AB was a clear indication that they had taken our first word and that they were un willing to make an abrupt change. We must continue to educate our voters and supporters to avoid acts of unnecessary provocation especially to security personnel." He added.
Kyanjo climaxed, "I also thank the voters of Bugiri for giving JEEMA the second ever MP since the return to multi party in 2006 when the great people of Makindye offered us the first chance and elected me for two consecutive terms. This part of history will never be forgotten by all agents of change. We shall always remain indebted to these pioneer constituencies."