President Yoweri Museveni has banned processions in busy towns, a day after bloody Arua Municipality by-election which saw the NRM candidate Tiperu Nusura lose to Independent, but FDC leaning Kassiano Wadri.
Jailed Wadri slipped to a memorable poll victory even without casting his own vote. This comes after chaotic scenes on the eve of the voting where his convoy clashed with that of President Museveni who was in Arua campaigning for Tiperu. The clash led to the shooting dead of Bobi Wine's driver and others injured, resulting to several arrests including opposition MPs.
In his latest dossier, Museveni has ordered police never to allow any procession in a populated town saying that he has never held a procession and that other politicians should borrow a leaf.
"Processions through populated centres without co-ordination with the Police should never happen. I never organize processions. I always drive to and from the rally site in my convoy. Sometimes, only the boda boda riders join me," Museveni said.
"The (my) convoy moves fairly fast to the rally site and from the rally site, never touching the passers-by, the property of the people or the convoys of the other candidates."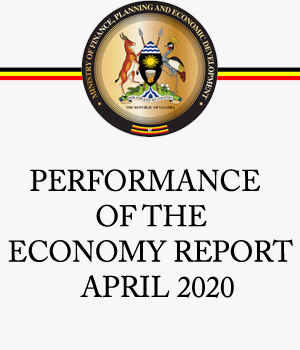 Museveni commended former Prime Minister and presidential candidate Amama Mbabazi for holding peaceful rallies during the 2016 elections.
"In the elections of 2016, my convoy to Namboole met the one of Rt. Hon. Amama Mbabazi around the Naguru area. We just waved at one another and that was all," he said.
Museveni also lashed at Electoral Commission for failing to investigate cases of voters' register fraud that resulted to the loss of the NRM candidate.
"Nevertheless, the violence of the previous days had had the most negative effect. Out of the 46,000 registered voters, only 16,000 turned out to vote. Only 34% of the electorate. The others either feared to come to vote or the register is full of ghosts…The NRM agents have got a weakness of not auditing the voters' registers in time to discover these imported voters. In the case of Arua Municipality, there is an allegation that the illegal voters were brought to the attention of the Electoral Commission but that it did not pay heed," he said.