Gulu General Court Martial has dropped charges against Kyadondo East County MP Robert Kyagulanyi Sentamu (Bobi Wine), but thereafter rearrested by Police pending new charges in a civilian court.
Prosecution led by Maj. Raphael Magyezi at the army court sitting in Gulu said that they have withdrawn  the charges and want Bobi Wine handed over to Police to be tried with others in the lower court for high charges of treason.
"We ask that proceedings before this court be terminated and the accused person be handed over to the police," Magyezi said.
Bobi Wine who was arraigned before the General Court Martial sitting at the UPDF 4th Division barracks in Gulu today Thursday was charged with three counts of unlawful possession of firearms contrary to section 3 of the Firearms act remanded to Makindye military barracks. Paul Mwiru (Jinja East), Gerald Karuhanga (Ntungamo Municipality), Kasiano Wadri (Arua Municipality), Michael Mabikke and the rest of the suspects were arraigned before the Chief Magistrate's Court in Gulu, charged with treason and remanded to Gulu Central Prison till the 30th day of August 2018. Francis Zaake has not been arraigned in court till now.
Whereas Bobi Wine's lawyer Medard Sseggona lauded army court for withdrawing charges, he protested the bid to handle him over to Police to face other charges with other MPs in the lower court of jurisdiction.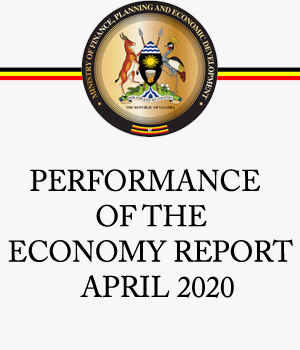 "If you check in the records of the court martial, my client (Bobi Wine) does not have any other charges. So if they have withdrawn the charges then he is a free man," Sseggona said.
During the sitting, Chairperson of the Court Martial Lt Gen Andrew Gutti adjourned the court for about 10minutes before he could make his ruling. On resumption, Gutti ruled that Bobi Wine is set free unless he is being held for other charges.
"This court agrees that it will be a double jeopardy to try Hon Kyagulanyi. This court therefore pronounces itself that continuing to try the accused yet he has charges in another court will cause injustice to the accused. We terminate proceedings against Hon Kyagulanyi and accordingly set him free unless he is being held for other charges," Gutti said.
As soon as he was set free, CIID director, Grace Akullo who was in court ordered for the re-arrest of Bobi Wine where he was straight away driven to Gulu Chief Magistrates Court to be tried for other charges in the civilian court. He was gently arrested in help of fellow MPs who led him in crutches to a waiting Police Land Cruiser car where he was accompanied by his wife.