Deputy Speaker of Parliament Jacob Oulanyah has noted with concern the limited availability of social amenities by persons living with disability, citing out education as a major concern which he says needs to be addressed with the right training and attitude.
The Deputy Speaker raised the concern while receiving a petition on Access to Education by the Deaf Children, from Uganda National Association of the Deaf (UNAD) led by the executive director Joseph Mbulamwana, and Initiative for Social and Economic Rights (ISER).
Oulanyah said issues of disability had been widely talked about but had not been adequately focussed on, adding that a shift in advocacy and pressure for provision of sufficient resources to improve the livelihoods of persons with disability was necessary.
"The moment a child or adult is identified with any form of disability, there should be systems to cater for such a person to live a full life as a citizen of this country," said the Deputy Speaker.
He added that the officers in charge of persons with disabilities at the Ministry of Gender needed the right attitude and training so as to implement policies, budgetary allocations and infrastructure plans to support such individuals.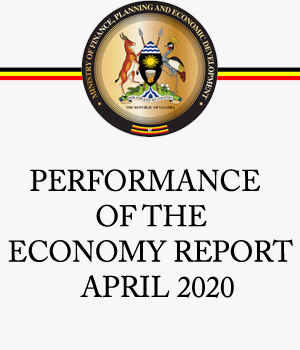 Oulanyah said more investment in infrastructure and teachers to support persons with disabilities were key, in promoting access to quality education of children living with disabilities in society.

"I will take this up, minute it and forward it to the Legal Department. I will assign a member so that we can have it [petition] on the floor of Parliament," Oulanyah said.
Mbulamwana noted that Uganda was the first country in the world since 2005, to recognise sign language in its Constitution but was lagging behind in terms of implementing it in day to day developmental and educational activities.
"It should be mandatory that teachers are trained in sign language at Primary teachers' Colleges, as a strategy to ensure that we contribute towards inclusive development of persons with disability," said Mbulamwana.
He also noted that resources were not holding back the development of children with disability, but rather the mind-set of the public in handling the challenge at hand, suggesting that parents needed to be brought on board to support their children who have disabilities.
According to the petition, there are few Government schools for the deaf around the country, citing only six at primary level and five others that are privately owned; and only three secondary schools.
"We pray that Parliament directs Ministry of Education and Sports and the National Curriculum Development Centre to incorporate sign language as a subject in the secondary school curriculum like other languages such as Luganda…," the petition reads in part.