Aruu County Member of Parliament Odonga Otoo has described the Deputy Speaker of Parliament Rt. Hon. Jacob Oulanyah as a biased and predisposed leader.
Otto made this comment in the letter dated 5th September, the legislator expressed irritation over the conduct of the Oulanyah on the report of Robert Kyagulanyi and Francis Zaake.
The celebrated controversial and vocal lawmaker accuses the deputy speaker of taking direct political leanings and going against the rules of procedure by sidelining opposition legislators who were not given chance to speak despite standing up.
Otto now has resolved not to attend any parliamentary proceedings chaired by the deputy speaker of parliament Jacob Oulanya until 2021.
"I will only attend sessions chaired by speaker Rebecca Kadaga." Otto says.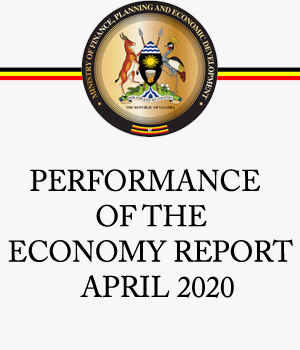 Otto also notes that noting that he is to champion a motion to amend the constitution to bar a presiding speaker from belonging to any party.
It should be noted that On Tuesday President Yoweri Museven responded to the Speaker Rebecca Kadaga's letter that Deputy Speaker Jacob Oulanyah declining to read to read in the House.
Oulanyah admitted as long last that the office of the Speaker has received Museveni's response letter, but declined to read it saying that his job description as deputy speaker does not require him to be a "letter reader."
"Which rule says I am supposed to be reading letters from the speaker's office? This will be asking for too much from the speaker [Deputy Speaker]. The minister responsible will handle this matter. I did not read this letter to the President, so it is prudent that the right honourable Speaker Rebecca Kadaga is the right person to assess the content of this letter to see if the questions she raised have been answered," Oulanyah said.
In this letter, President Yoweri Museveni has advised the Speaker to wait for the outcome of ongoing investigations before demanding the arrest of security operatives who allegedly tortured Members of Parliament, journalists and other Ugandans in Arua.
The President who wrote to the Speaker in response to her letter to him of 27th August, advised her and Parliament to refrain from using the word torture while referring to the MPs and others who were arrested ahead of the Arua