Ugandans are living in a dark-clouded political atmosphere as speculations continue to take shape on the likely personality to replace President Yoweri Museveni when he leaves the juicy seat.
For the last over 15years since 2001, a section of Ugandans have been desperate for political change and this explains why for years, support for FDC founder Dr Kiiza Besigye has been scaling in vain.
With diminishing hope of change through Besigye, Ugandans have remained destitutes in their own homeland as the search for the "Mr. right" to replace Museveni continues to linger. In fact, Amama Mbabazi's fallout from the queue has even left Ugandans guessing on who would replace Museveni when he finally decides to throw in the towel.
According to highly placed sources, Ruhakana Rugunda, the current Prime Minister could be the answer or right choice being fronted to replace Museveni.
The choice of Rugunda to replace Museveni is backed by several factors among others include;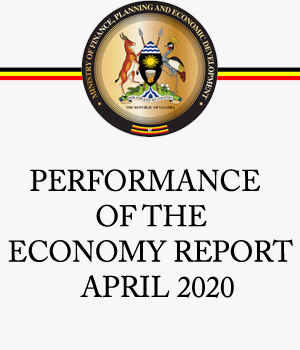 Age:
Born to Nora and Solomon Rugunda in Bugongi, Kabale in November, 1947, the 70year old Ruhakana Rugunda is said to be in the best age bracket to replace Museveni. He is said to appeal to both the youth and elderly in the country. Museveni is reportedly worried to leave power to a much young leader for fear that he would turn overambitious and would easily be influenced by foreign powers who will threat the country's sovereignty.
Tribe:
Rugunda has reportedly been favoured to replace Museveni to the tribal factor. It is feared that Museveni does not want anyone from a 'non-ruling' tribe to replace him and that he is why he wants a fellow western or Munyankole to rise to the top seat so that their wealth and heritage is not grabbed. Being a mukiga, Rugunda is believed to protect the interests of all the banyankole who have amassed wealth during the last 30years of Museveni's reign.
Civilian:
Since Uganda got independence in 1962, Ugandans have only been under civilian rule for less than 20years with Apollo Milton Obote having been the longest serving civilian president of Uganda. There is a glaring expression that Ugandans are fed up of being under military rule with black mambas and all sorts of guns on the streets each time there is a little demonstration by women vegetable sellers in a small market.  It is against this background that Rugunda who is a medical doctor by profession is highly favoured to replace Museveni considering that he doesn't have any military background save for a few drillers he could have possibly undergone in Kyankwanzi.
Humble & Calm
Rugunda has been tipped to be president of Uganda highly because of his humble character. Rugunda is down to earth and so calm even when he is gutted with a sensitive matter. His responses to MPs on the floor of Parliament are only second to former PM Amama Mbabazi. However, Rugunda beats Mbabazi in terms of how he treats the MPs. Unlike Mbabazi who responded with seriousness and boldness, Rugunda reads the situation much better and never loses his nerves even when confronted or ridiculed by an MP. This makes him exceptional from Mbabazi's character.
Wealth
It has been the trend for most well positioned NRM honchos to amass crazy wealth to the disgust of Ugandan tax payers. From the likes of Amama Mbabazi, Sam Kuteesa, Salim Saleh, Moses Kigongo etc, the password has been amassing lots and lots of wealth and protect the 'loot.'
However, this seems to be a different story from Rugunda who has continued to live a humble life despite being at the helm of power since 1986. His moderate life makes him favoured for the top job.
Low Ambition
Sources close to President Museveni say that people with high ambitions are most likely to be threw under the yellow bus and the likes of Amama Mbabazi can attest to this. Anyone who is a threat to Museveni's seat is likely to go down soon or later and this explains why Museveni has kept the likes of Rugunda and Vice president Edward Ssekandi near his coat. However, Rugunda's low ambition could in the long run become a blessing in disguise for him to take up the presidential seat.
Competency
His high levels of competency and efficiency are some of the reasons Rugunda has been tipped to become President after President Museveni. For the last 20 or so years, Rugunda has laid his hands in different government projects and proved them successful. The swiftness in which government now responds to disaster, drought and other emergencies is commendable. Rugunda who heads the Office of the Prime Minister (OPM) has become instrumental in the fulfillment of government programs and pledges.
Experience
Despite being a civilian, Rugunda is among the few top politicians who have been at the helm of Uganda's governance since 1986. Rugunda has amassed a potful of experience and expertise having served in various government departments and ministries and even international bodies.
He went to Rwere Primary School, Kigezi High School and Busoga College Mwiri, Makerere University, University of Zambia and the University of California and Berkeley graduating with a master's in public health. A professional physician, Rugunda carries with him a wealth of medical experience spanning 10 years (1975-86) within which he published six papers.
He has worked as a medical officer in Zambia (1975-76), UN Institute for Namibia, Lusaka, Zambia (1976- 77), resident physician in paediatrics, USA (1978-79), deputy health minister (1979-1980) and Lecturer, Medical Training Centre, Nairobi, Kenya (1981-82). Others are; department of paediatrics, Kenyatta National Hospital (1982-84), department of tropical paediatrics university teaching hospital, Sweden (1984-85) and animal industry, game and fisheries commissioner (1986) Rugunda has also served as President of the African ministerial conference on environment (AMCEN- 2002/3), and president, governing council of the United Nations Environment Program (UNEP- 2003/4). Others are; chairperson, Global ministerial environment forum (2003), Security Council working group on conflict prevention and resolution in Africa and assembly of promoters for Kabale University.
Reputation
If you are looking for a few corrupt-free NRM government officials then Rugunda could be among the few who would go to heaven for their honesty and transparency. Having served in various government ministries, Rugunda has left a clean record in every place he steps his feet. It is unlikely that his name will surface in any corruption scandal and Ugandans have without doubt noted this rare character in Rugunda.
Conflict and Wars.
Unlike his predecessor Amama Mbabazi who was at war with literary everyone including party and opposition members, Rugunda has played a clean game of not being at war publically with anyone. This has not only won him loyalists from both parties but its on record, most people feel comfortable and at home being around him than anyone else.