One of President Museveni's proud Bazukulu Duncan Abigaba has said that Kyadondo East lawmaker Hon. Kyagulanyi Robert Ssentmu alias Bobi Wine is responsible for his current situation.
He says that the self-proclaimed Ghetto president is busy pedaling lies and tarnishing the country's image on the international scene.
On a special note, Duncan says that on the 13th of August, 2018, in the North West of Arua, he committed two offences triable in the courts of Uganda.
"Firstly, Bobi Wine led the supporters of Hon. Kassiano Wadri, who was a candidate in Arua by-election to attack a political rally of the candidate for Forum for Democratic Change (FDC). This offence is triable under the Presidential and Parliamentary Elections Act." He stated
On the same evening, Mr. Wine led a group that attacked a Presidential convoy while President Museveni was leaving rally after his political work. This offence is treasonous under the Penal Code Act.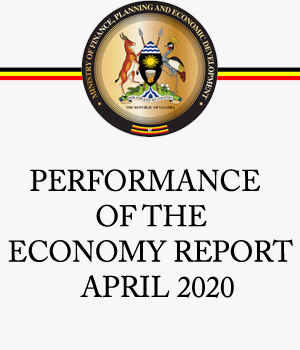 While commenting on the alleged torture, Abigaba says there is need to ask Mr. Bobi Wine, why his colleague Members of Parliament that he was arrested with were not beaten at their arrest.
"His colleagues; Hon. Gerald Karuhanga, Hon. Paul Mwiru and Hon. Mike Mabikke didn't sustain any injuries. Why did he resist and fight the arresting officers? He is talking about freedom. What freedom does mean exactly? He is an elected member of parliament. He has a platform to air his views. He has media freedom. He has freedom to insult leaders and Government through his music without any censorship. He has freedom to move, the reason he can travel from his constituency on the outskirts of Kampala to Arua, 500 Km North West of Kampala to do political work. What freedom does talk about?" Abigaba asked.
This comment comes just a few days after Bobi Wine faced off with the Uganda ambassador to the United States of America H.E Mull Katende on VOA where he was challenged that there is no crisis in Uganda as he claims except some cases of criminality.
Ambassador Katende added that Uganda is not coming from nothing citing that the Pearl of Africa didn't start when Bobi wine became a Member of Parliament.
"Uganda is old and we have institutions that have been built over time. We have rule of law, we have courts, the same courts that granted Bobi Wine bail to be here in the USA. When matters don't favor those who are opposed to government then they're illegal and wrong, when they favor them, then they're okay. President Museveni actually has support, what you see is political leaders formatting disturbances in town. If it was about cheating, then team Bobi Wine wouldn't have won in Arua and Bugiri." He elaborated.