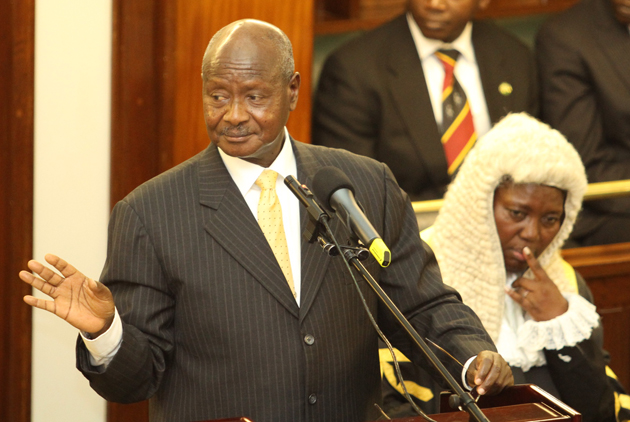 President Yoweri Kaguta Museveni has lashed at the young generation alias Bazukulu over what he termed as laziness and impatience towards issues that matter.
Speaking during the presser held at State House Entebbe, President said that it's ironic to hear that the young complain about the lengthy of his long speeches.
He says wonders whether the youth think that a National address is as short as a football match that lasts for only 90 minutes.
President noted that most of the projects and issues he is working on now are aimed at improving the livelihood of the youth and women but its surprising to find that there some adamant youth who have failed to join the caravan of transforming their lives.