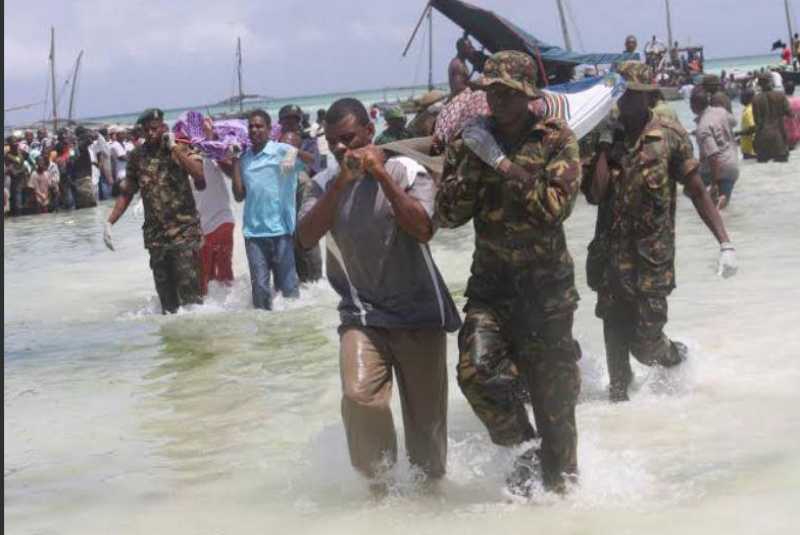 Scores are feared after MV Nyerere, a Tanzanian ferry sunk in Lake Victoria today afternoon.
The ferry which plies Bugorora to Ukara island route in Mwanza Province is said to have sunk with over 100 people aboard. Tanzanian security forces working alongside the public have launched search and rescue operations following the accident.
Earlier, the Ministry of Transport and Communication in Tanzania (TEMESA) had informed the public about the incident and also confirmed that hundreds of travelers were on board.
Reports indicate that there are deaths but the number of those who succumbed is yet to be verified. The Citizen of Tanzania reports that fishermen rescued about 20 people immediateoly after the incident.