By Our Reporter
National Resistance Movement (NRM) ruling MPs who defied President Yoweri Museveni's directive on mobile money tax have been named.
On Tuesday, Parliament voted by 'roll call and rally' to amend Excise Duty Act, 2014 to limit the taxable mobile money transactions to withdrawal and to reduce the duty payable from 1% to 0.5%.
After tallying of results, Deputy Speaker Jacob Oulanyah who chaired the House declared that out of the total of 288 votes, 164 voted in favour of the 0.5% amendment while 124 voted in favour of scrapping of the whole tax.
During the voting process, a new wave of National Resistance Movement (NRM) 'rebel' MPs emerged having defied government and President Yoweri Museveni's directive on the mobile money tax. On Monday, Museveni met NRM caucus at State House Entebbe where they amicably agreed to support the 0.5% tax on withdrawals to allow government collect revenue of about Shs57bn to finance its public projects like infrastructure and others.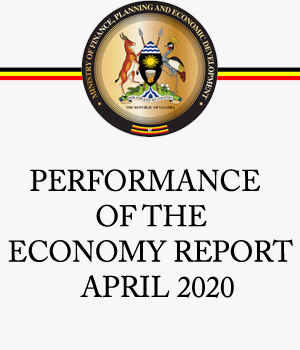 It has emerged that about 47 NRM MPs defied the government position and voted for the scrapping of mobile money tax among the prominent ones include; Mariam Naigaga  who is the Treasurer of NRM caucus.
A section of NRM MPs who voted against the age limit Bill last year also returned to haunt the ruling party and again voted against the party's position on mobile money tax.
FULL LIST OF NRM MPS WHO DEFIED MUSEVENI
Tonny Ayoo-Kwania County
Monicah Amoding-Kumi
Sam Byibesho-Kisoro Municipality
Evelyn Chemutai-Bukwo
Mariam Naigaga-Namutumba
David Abala-Ngora County
James Acidiri- Maracha East
Suzan Amero- Amuria
Hellen Asamo-PwD
Richard Gonahasa-Bwamba
Helen Kahunde-Kiryadongo
Pamela Kamugo- Budaka
Pentagon Kamusiime-Butemba
Loy Katali-Jinja
Ruth Katushabe-Bukomansimbi
Pauline Kemirembe-Lyatonde
Grace Kesande-Rubirizi
Justine Khainza-Bududa
Henry Kibalya-Bugabula South
Lowila Oketayot-Pader
Nelson Lufafa-Butembe
Sam Lyomoki-Workers
Geofrey Macho-Busia
Gaffa Mbwatekamwa-Kasambya
Robert Migadde-Buvuma Islands
Mugabe Kahonda-Ruhinda
Peter Mugema-Iganga
Isaac Ssozi Mulindwa-Lugazi
Eric Musana-Buyaga East
Muyanja Johnson-Mukono South
Mwine Mpaka-Youth MP
Idah Nabayiga-Kalangala
Sarah Najjuma-Nakaseke
Sarah Nakawunde-Mpigi
Connie Nakayenze-Mbale
John Baptist Nambeshe-Manjiya
Cissy Namujju-Lwengo
James Niringiyimana-Kinkizi West
Nsamba Oshabe-Kassanda North
Opolot Isiagi-Kachumbala
Sylivia Rwabogo-Kabarole
Denis Sabiiti-Rubanda West
Anthony Ssemuli-Mubende
Tabani Amin-Kibanda North
Wakabi Pius-Bugahya
Walyomu Muwanika-Kagoma