President Yoweri Museveni has again blasted Europe's World Bank for wasting Uganda's precious time that resulted into a decline in economic growth.
Museveni said that the country spent a lot of time relying on World Bank to steer the economy, but the latter disappointed. He said this during his brief address at the 20th National Prayer Breakfast at Hotel Africana.
"We were wasting a lot of time with World Bank, but these people are not serious, they need to come here for repentance," Museveni said.
Museveni said that after World Bank wasted the country's time, his NRM government decided to work on infrastructure on their own.
"So we decided to construct our roads by ourselves because our economy was starting to drop. But now the economy of Uganda is beginning to gallop. Last year we grew at 6.9% and hoping to do much better," Museveni said.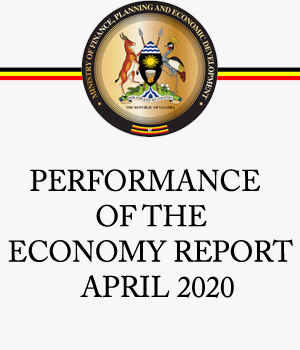 Museveni also warned leaders against breaching the little trust given to them by their subjects, urging that, "If you can't be trusted with small things then you can't be trusted with big things. So you leaders should be careful, if you have the little trust then you should not break it."
Keynote speaker, Dr. Derrick Samuels of Samuels Leadership Institute, US warned Ugandans and Africa at large against laziness saying that prayer without action is "dead."
"There is no one who was born with a disease called poverty. There is a season for sowing and reaping. So if you don't sow, you won't reap. Why is Africa the most prayerful in the world, but many people are still poor? Prayer without process results into poverty. Process results into prosperity," Dr. Samuels said.
The Nigerian born inspirational speaker told the congregation to only eat at breakfast, use the lunch time for action and accountability for dinner.
"Prayer without action is an abomination. God has not cheated Africa, the solution is in our hands," he said, before encouraging Uganda to "Buy Uganda, Build Uganda."