Senior Presidential advisor Tamale Mirundi has hailed president Museveni for offering remarkable leadership to the Pearl of Africa.
Speaking while appearing on ABS Television, Tamale said that the president should be looking for his successor immediately before the situation catches him when he is unprepared like Libya's former President M. Gaddafi.
Tamale adds that leadership is like farming citing that the performance on the farm during the youthful stage cannot remain the same after 20 years since there is way energy reduces.
He however also accuses the ruling National Resistance Movement for creating a fertile ground for the opposition to mushroom in the country.
Tamale says most of the party leaders are hypocrites and parasites only concentrating on how to steal money from president Museveni (monetarisation of Ugandan politics).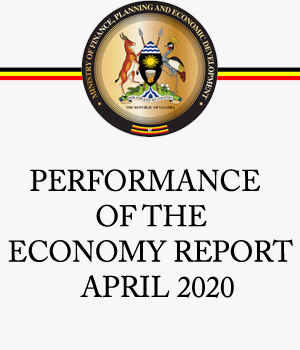 "I want you to look at the opposition Democratic Party (DP), small as it is, they managed to organize a successful reunion convention in Masaka district on a budget that was less than Shs. 15 million. I want to assure you that the NRM party can't organize a rally in Masaka now not because they have no supporters  there but because of the thieves. They will demand for about shs. 3 Billion to organize the same type of event in the same place. Can you now tell me that NRM is popular when people have to be ferried to attend a party events?" Tamale said wondering whether the Kabaka of Buganda also provides buses to transport people that attend his occasions.
He notes with the party leaning on such type of leadership that has no capacity to genuinely brand and market the party to Ugandans, then the chances of its survival remains hanging in balance.
Tamale also accuses the party youth wing for spreading baseless and false information to the president something he said that kills the credibility of the government especially when it's found out that the information offred was feigned.