The ministry of Science, Technology and Innovations has underscored its commitment to transform Ugandans through the proper use of modern technology we are to achieve government's middle income status goal by 2040.
Speaking to the Media at the Ministry premises along Lumumba Avenue in Kampala, the Permanent Secretary Mr. David O.O Obong said that a number of efforts have so far been undertaken and these include recruiting the most competent staff to help with the technical duties.
Obong added that they are carrying out a campaign aimed at exploring and bringing together different young innovators in our communities and institutions so that they can access the relevant government support to help them standardize their innovations. This will be both financial, legal, capacity building among others.
He says that in a few years, with the help of partners, problems like hunger, poverty, access to safe and clean will be history since the ministry is also undertaking proper coordination with the sister agencies to see that these problems are properly solved.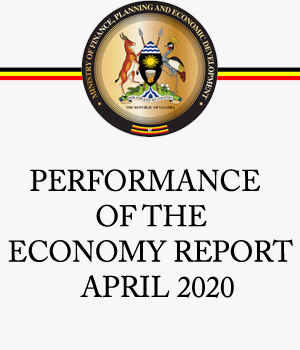 "Science and technology is aimed at creating wealth, feed our increasing population and transform our societies. I want to assure you that problems like poverty, hunger, environment and climate Change, limited access to clean and safe water, health services will be all be history." Obong said.
Obong says that the ministry is also focusing on a campaign that leaves no one behind including those in formal and informal sector.
"We know where our country needs to be in 2040 and how to get there. Our policy is being reviewed and we don't want to leave anyone behind that's why we are developing a popular version that can easily be accessed and understood by all the public. This shall also be translated to different languages, countrywide campaigns among others." He noted.
It was also revealed that Uganda has already earmarked strong technological partnership with countries like United States of America, Iran, Russia, China, Israel among others and these shall offer strategic training, capacity building and mentorship to Ugandan innovators.
Obong also made it clear that without science, technology and innovations Uganda will not be going anywhere.