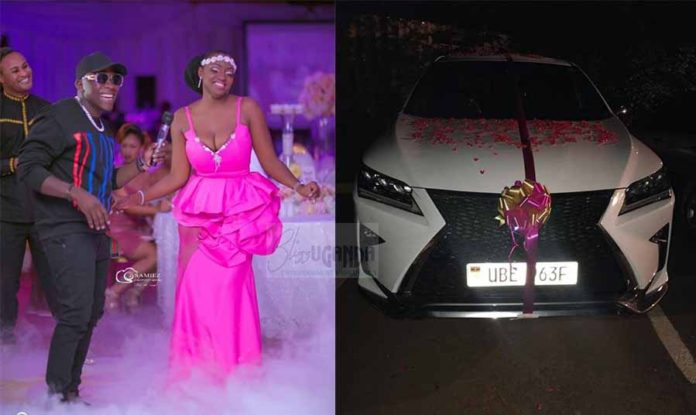 Former Miss Uganda Stellah Nantumbwe, commonly known as  Ellah was over the weekend surprised with a glamorous birthday at Kampala Serena Hotel by her close friends and a mysterious man who is said to have footed all the bills and in the end gifted her with a brand new car of a Lexus model estimated to be worth UGx 200 Million.
Sources that we got, the man responsible for all this is non other than a married one and the two met about five(5) months ago dude after Ellah dumped her then boyfriend, Mohammed Ssebagala, a son to former City Mayor Nasser Ntege Ssebagala hence finding this new guy that mended her heart.
"One day you will thank God for the things you prayed for. Today is that day for me," said a very excited Ella.
However, it is rumored that Ellah wants that the mysterious man wants to have a child with the actress which she refused as she still wants to pursue her career. It is therefore on that note that he is doing all he can to convince her to accept and mother his kid.