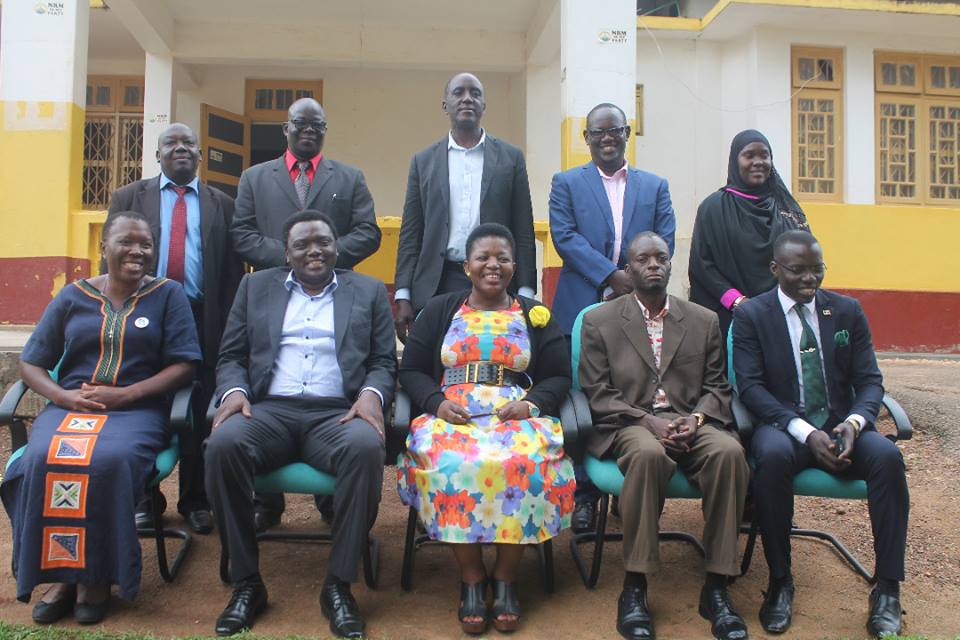 The ruling National Resistance Movement (NRM) during the weekend hosted opposition Party leaders at its headquarters in Kampala under the Inter-Party Organisation for Dialogue (IPOD) working relationship.
The delegation was led by IPOD chairperson and UPC Secretary General Hon Fred Ebil accompanied by his Party Chairman Okae Engirot Lawrence and Baliraine David. Others included FDC National Vice Chairperson Hon Salaam Musumba, JEEMA Secretary General Eddie Fredrick Kasajja and Democratic Party SG Dr. Siranda Gerald. The delegations also had Balinda Siraj and Khadijah Babirye from JEEMA. They were received at the Party Headquarters by the Secretary General Rt. Hon. Justine Kasule Lumumba and her Deputy Hon. Richard Todwong.
The Party leaders held a meeting with the NRM Secretary General before addressing a joint press conference.  Speaking at the Press Conference after their closed meeting, SG Lumumba called for continued unity among parties saying that they all have a role in continuing to build Uganda to a more deserving status.
She disclosed the willingness of the NRM National Chairman and President H.E Yoweri Kaguta Museveni to meet the guests at State House Entebbe later today. She however explained that the meeting was taking place in State House and not at the party headquarters to enable their host execute other state duties.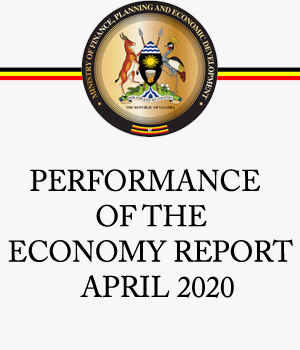 IT'S A GREAT PLEASURE- MUSUMBA
All Speakers commended NRM for the pleasant hospitality saying they were here in pursuit of unity through dialogue. "It's a great pleasure to visit NRM, our sister party. May we all work for a durable and successful multi-party democracy" reads Hon. Salaam Musumba's statement in our visitors' book.
She conveyed apologies from two other members of FDC including Hon. Nandala Mafabi and Lucy Akello for failing to join her on schedule. She said they were fully in conformity of the proceedings of the visit. But she later excused herself from travelling to State House Entebbe to meet the NRM National Chairperson on ground that her clearance from FDC was to end at the party headquarters in Kampala.
Hon. Musumba however expressed gratitude to the ruling NRM for availing them time to meet their National Chairperson. She added, "We shall commit ourselves to all the details you will discuss thereafter and agree to the position of the discussion"
UPC's EBIL DEFENDS VISIT
Hon. Fred Ebil who doubles as both the sitting chairperson of IPOD and the Secretary General of UPC said it was ideal sharing a moment with the NRM leadership. He said this was the 4th Political Party Headquarters they were visiting and that the arrangement will continue.
"We are here to interact and get to know how NRM operates and share ideas. It's a normal visit and we have done this to other political parties before", Ebil told the Press. He added that after the visit, the delegations will go back and discuss further and see whether the shared knowledge can help them better their sides.
WE ARE DEMONSTRATING UNITY-DP
DP's Secretary General Dr. Gerald Siranda wrote, "Thanks for hosting IPOD. This is what Uganda wants". He later added, "In order to build a strong multi-party democracy, we need concreted unity".
Dr. Siranda said as a team under IPOD they were committed to promote unity and continue playing their leadership roles towards uniting the people of Uganda. "We are in the driving seat of multipartism and we are here to demonstrate to the nation that we can walk and work together", said the youthful DP leader.
JEEMA CALLS FOR PEACEFUL POLLS
Eddie Fredrick Kasajja, the JEEMA Secretary General said he was impressed with the operations of IPOD and pledged continued loyalty to the organization. JEEMA have just returned to IPOD after winning Bugiri Municipality seat. Kasajja called for peaceful elections free of violence at all levels.