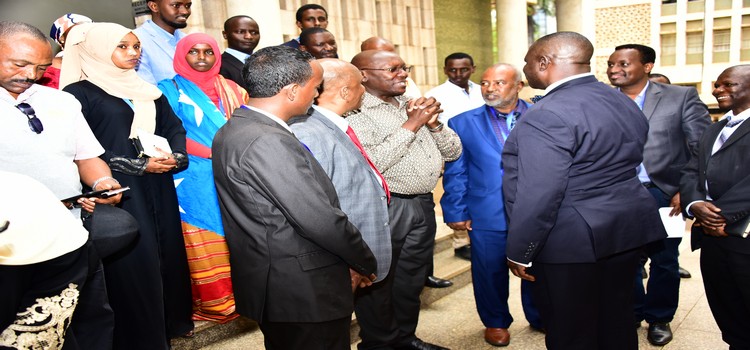 The Deputy Speaker of Parliament, Jacob Oulanyah has urged Somali government trainees to use the conflict experience in their country to the merit of shaping their future.
Oulanyah was meeting a visiting Somali delegation led by Abdulkadir Shire Farah, the Vice Chairman of the National Commission for Mobilisation and Sensitisation in Somalia.
Oulanyah noted that being forward-thinking without entirely forgetting the past is what would help the Somalis rebuild their country.
"When you are faced with your situation you need to think about keeping one eye in the past and the other in the future, to assess what happened and use it to shape your future," he said.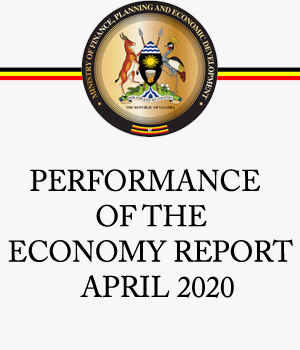 The Deputy Speaker told the Somalis that they need to adjust themselves to the real civilian nature of doing things and to think of a political outfit to handle their affairs.
"You need to think of being civil in movement by engaging in dialogue and moving at a speed that includes everyone. You have to move away from the bullet and think of a popular vote which involves multi-party politics," Oulanyah said.
He added that when they are dealing with a past conflict situation they should be at the control towers of what happens in Somalia determining who comes in and to do what because there will be many enemies coming to distract and those coming to help.
"At the end of the day, you should handle your affairs personally and everything you do because it is only in Somalia where you have the right to participate in the affairs of the country. You need to keep the integrity of this territory because your life and future depends on it," Oulanyah said.
He added that for that to happen, the Somalis have to create a functional system.
"You need government policies to keep the integrity of the country looking at the past and projecting the future," Oulanyah said, adding that, "You need laws, policies and money to achieve it; use the resources you have wisely to comprehensively assist your country".
Oulanyah noted that the victor as a post conflict country is how it transforms the effects of the conflict into the outcomes for the people using the experiences of other post conflict situations to come up with a checklist.
"Come up with a policy that brings everyone together and avoid using the gun again," he added.
Mina Hussein, a Somali government trainee said that visiting the Deputy Speaker and Uganda has been a turning point.
"Before all of this, many of us had no hope that we would recover; we have learnt a lot from here and now believe we can do something," she said, adding that, "We feel touched by the fact that the leaders from another post-conflict nation can offer us these words of counsel and we promise to act on them".