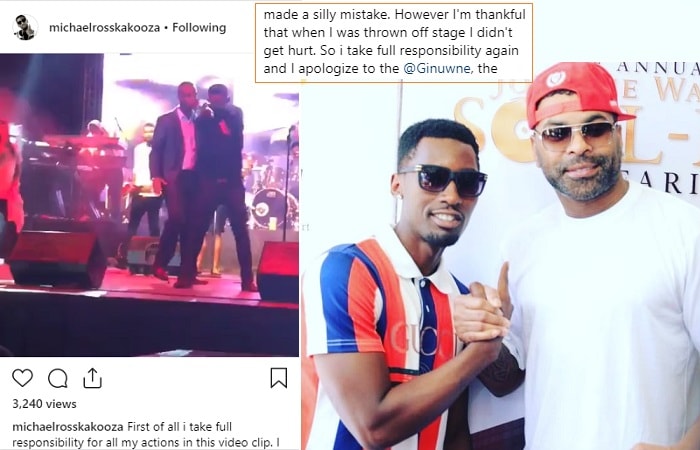 Lost and Found singer Micheal Ross has accepted his mistake and apologized to all Ugandans for embarrassing them and being a nuisance as American RnB singer, Elgin Baylor Lumpkin, aka Ginuwine was performing at Speke Resort Hotel in Munyonyo during the 11th edition of the annual Jazz Safari.
According Micheal Ross, he says that he has always looked up to Ginuwine and could not control his excitement when the artiste was performing his favorite song.  This prompted him to jump onto stage and show his dance moves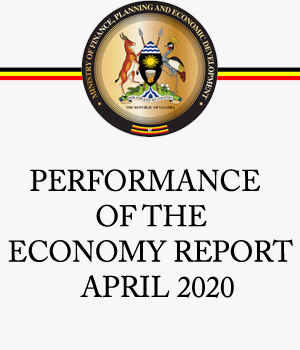 "First of all I take full responsibility for all my actions in this video clip. I had no business being on that stage in the first place. But here's what happened. Ginuwine was performing has last song Pony which happens to be a favorite of mine," he explained.
Unfortunately for him, he cold not dance to the entire song as he was thrown off the stage by two bouncers.
"So I made my way from the back of the VIP to the front with my phone in hand, ready to record a clip of that moment, but I was pushed by a bouncer who claimed that I was too close to the stage. We got into a short argument because he was too disrespectful towards me," said Micheal Ross.
However, Micheal Ross has apologised to the organizers and informed his fans that he had no intentions of disorganizing the event.
""I had no intention of disrupting the show whatsoever. I just made a silly mistake, I take responsibility and I apologize to Ginuwine, the organizers of the show for the inconvenience and all my fans in case I let you all down in any way," he apologized.
However, very many artistes have come out to condemn the way their fellow musician was handled and said that the bouncers should have handled it in a better way other than embarrassing Micheal Ross.