The issue of when shall we ever witness a peaceful transition of power from one person to another is one highly anticipated special event majority Ugandans are waiting for both the young and old.
Though President Yoweri Kaguta Museveni has on several occasions said that the question of leadership and governance can't be subjected to negotiations, most nationals believe that it breaks no born if the issues of social justice are also given priority.
While addressing the country during the State of Nations address at State House, President revealed that Uganda is an independent and democratic State that organizes elections that are always won by the one who scoops majority of the votes (implying that power belongs to the people).
Museveni challenges opposition leaders that have unconditionally called for the issue of transfer of power to top the agenda of the National Dialogue, an event that is still hanging in balance.
However,putting the ego, politics and all the differences aside, imagine if the ruling party held special talks with the opposition on transition of power! Whether this means handing over all tools of power or entering a power sharing deal, as along as opposition and government officials join hands and work together for the transformation of our Motherland. This would be the only sign of maturity lacking in our country.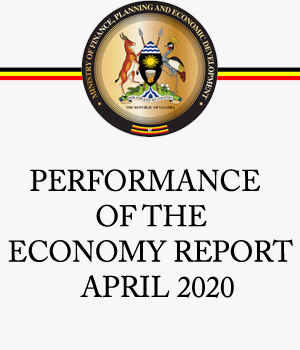 Just as the opposition officials say that president Museveni doesn't have to die in power, the same way we need to be straight forward and say that it doesn't need bean issue of either Dr. Kiiza Besigye or Hon. Kyagulanyi Robert being president because anyone can lead us as long we stand united and accord him/her the necessary support.
The politics of intolerance, hate and isolation is the reason why over 50 years after Independence, the Pearl of Africa has not yet hit the lower Middle Income Status. This is because instead of concentrating on issues that can change people's livelihood, improve our education sector and bring other basic social services to every part of the country, some of our leaders have gotten married in mistreating and fighting their opponents. Who told you that disagreeing with you means enemity?
There is nothing that will ever bring joy to Uganda like the day our leaders shall wake up from their comfort zones and think about joining hands to improve and transform our motherland.
Just like former Opposition Forum for Democratic Change (FDC) party president Gen.Mugisha Muntu said that there is no "Peace, Unity and Prosperity without One Uganda', 'One People. People Power, can't be attained without Truth and Justice."
No one is an Island as far as proper and good governance is concerned, this means we need to get together, and get a united team to lead us than remaining small division units called political parties.
I personally don't see any problem if Dr. Kiiza Besigye accepted to Head Operation Wealth Creation, Hon. Nandala Mafabi becoming Minister of Finance, Bobi Wine becoming Minister of children and Youth Affairs, Gen. Mugisha Muntu becoming Minster of Ethics and Integrity, Norbert Mao becoming Minister of Local Government, Elias Lukwago becoming Attorney General among others.
It doesn't matter whether it's Museveni in power or another person but as along as we are having passionate and competent leaders in the respective offices, then expect Uganda to thrive to greater heights instead of wasting our small reasons organizing walk to work, procuring more tear gas and rubber bullets when our hospitals are having no medicine.
All that Uganda needs is not just someone going to State House (New President) but it's getting passionate and patriotic leaders have our motherland at heart to diligently serve at the different levels. There is no reason as to why someone should just be appointed minster, Resident District Commissioner (RDC) or any other position simply because they campaigned for someone in the general election.All we want is qualified and competent leaders regardless of the political parties of affiliation, so that if Abdul Katuntu is good at investigating officials abusing their offices, the whether he is in opposition or not, let him join the IGG or Auditor Generals office so that each department can be fully strengthened with the right people.