Prof. Elly Katunguka the Kyambogo University Vice Chancellor has praised his Makerere University Counterpart for inventing reputable reforms at the Ivory Tower.
Speaking while appearing on the KFM Hotseat early this week, Katunguka noted that prof. Barnabas Nawangwe was 100% right to sack undisciplined staff members and student.
He says that of late, several university officials have turned out to be so political controversial something that is slowly strangling and making institutional governance so hard.
"Some members take institutional governance as a political thing, there some staff members who want to act like leaders of opposition or activists in universities forgetting that our obligation is beyond ordinary individual wrangles. Though everyone has a right to strike, it doesn't give a justification to frustrate institutional progress. How does our students and parents benefit from your strikes, after striking do these lecturers refuse to pick the monthly salaries of the months wasted in disguise of strikes? We don't want comedy in universities anymore." He said.
Katunguka added that before the academic staff resolution to go on strike was wrong since they had an opportunity to petition the university council over the suspension of their colleague without injuring university business.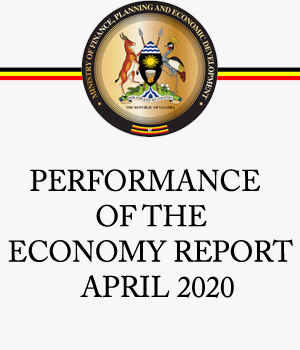 "The question here is that does the law allow the Vice Chancellor to sack Dr. Kamunyu? If yes what was supposed to be done after, a strike!! This matter could even be handled without laying down their tools, its wrong for people to assume superiority and begin bragging as if they are bigger the institutions." He added.
Prof. Katunguka also blames the manner in which Vice Chancellors are elected, citing that it gives room for massive wrangles since even the defeated candidates remain in the institution most especially not serving rightfully but instead trying to bring their opponents down. I believe, there is no problem if the Head of state resumes the move of appointing university leaders so that personal gaps are filtered.
"One time I called for a staff meeting at Kyambogo university and some of the members showed up in red tops like some opposition leaders claiming that they had come to defy my orders. Really!! Is this the way how we shall run public institutions? I want to assure you, we can't tolerate such kind of character." Katunguka revealed adding that universities have multiple avenues on how internal issues can be tackled without running to the media and creating unnecessary tension.
"We shall not universities to be used by individuals to gain fame and celebrities, if they want fame, let them go to Kikuubo or join politics." He said.
It should be noted that Makerere University teaching and non-teaching staff laid down their tools last week following the suspension of the chairperson of the academic staff association, Dr Deus Kamunyu, Mr Bennet Magara, the chairperson of Makerere Administrative Staff Association, and his general secretary, Mr Joseph Kalema, for alleged indiscipline and inciting fellow staff.
On Thursday and Friday, the university management met leaders of striking staff and pledged to resolve their grievances as soon as possible.
The MUASA vice chairperson, Mr Bernard Mwavu, said they held a meeting with management, which promised to come up an answer.
"We have presented our grievances to the university management and the university council. It is up to them to tell us which ones they are willing to adhere too, we weigh and then see if we should call off the strike or not," Mr Mwavu said.
Dr Mohammed Kiggundu, the university manager for communications and international relations, said the management held a crisis meeting where a resolution to resume business on Monday was passed.
The staff are also demanding the university to remove Mr Thomas Tayebwa and Mr Bruce Kabaasa from the university council, gazette unconstitutional amendment of human resources, end attacks on the autonomy of staff associations and their leaders and also facilitate the staff tribunal to hear staff appeals expeditiously.