President Yoweri Museveni has joined MPs in eulogizing the former Bishop of Busoga diocese, the late Rev Cyprian Bamwoze.
In a special sitting at Parliament chaired by Speaker Rebecca Kadaga Thursday, 14 February 2019, Museveni said the passing of Bamwoze robbed the youth of an informative person.
Museveni counseled churches to emulate Bamwoze in bringing the youth close, recounting their first encounter with the fallen Bishop emeritus in 1962.
"When I see these young people without information, I feel sorry for them and whenever I meet them, I always want to give them some information," said Museveni.
He added, "I met him [Bishop Bamwoze] in 1962 at the Christian Youth Conference at Nabugabo when I was a born again…I don't know what is happening with the Church; what they are doing with the youth."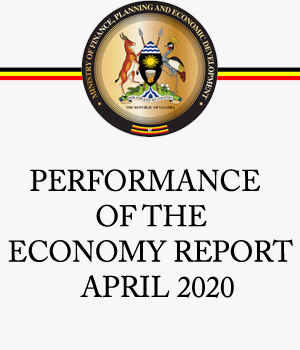 Speaker Rebecca Kadaga said in Bishop Bamwoze, the country lost its history.

"He was a giant of intellect; he was highly educated and was a head of his time. He established many health centres in Busoga and beyond," said Kadaga.
The leaders were speaking to a motion to honor the fallen Bishop, sponsored by Prime Minister Ruhakana Rugunda and seconded by MP Muhindo Tonny (FDC,Bukonzo County), who was holding forte for Leader of the Opposition Betty Aol Ocan.
In the motion, Rugunda hailed Bamwoze for being development oriented and mentoring many.
"Rt Rev Cyprian Bamwoze was a compassionate person who mentored many across the globe and served our country with memorable and commendable effort as is evidenced by his performance," said Rugunda.
Muhindo said government should carry on with the projects he commenced.
"He promoted the social and economic welfare of believers; it is our prayer that government takes up and support those programs for sustainability," he said.
MP Isaac Musumba (NRM, Buzaaya) said the country benefited from his projects, singling out his fingerlings breeding initiative, which he said inspired many and served as a prosperity gospel.
MPs, in outpouring messages, eulogised Bamwoze.
Bamwoze, 86, succumbed to leukemia at the Uganda Cancer Institute on Monday.
He was consecrated in August 1972 and served as Bishop of Busoga Anglican diocese for 27 years.
He will be laid to rest at Bugembe Cathedral in Jinja on Sunday.