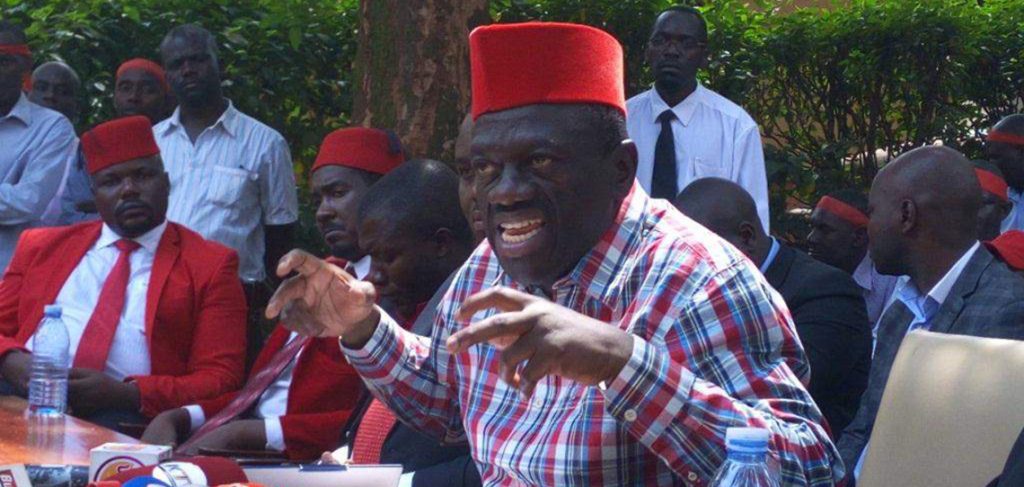 Seasoned politician Dr. Kiiza Besigye has asked opposition members behind people power pressure group to focus on the liberation struggle than attacking individuals in the same struggle.
Speaking while appearing on CBS FM on Saturday morning, Besigye noted that the opposition needs is unity regardless of the differences in ideology and approach to overthrow the ruling government.
Besigye added that those claiming that he is the obstacle towards Uganda's Liberation are so unfair since he has never stopped any one from fighting.
"I am ready to fight alongside whoever comes to struggle and fight. What I don't want to hear is anyone who tells me to stop fighting because however strong one might be, we all need to people to fight. What is the intention of any one who fights and pushes away soldiers from the frontline? During war, everyone who is ready and willing to fight is important and must be encouraged, Young or old, every soldier is important." Besigye stated.
The four time presidential candidate further elaborated how he has no personal grudges with the famous Musician turned politician Hon. Kyagulanyi Robert Ssentamu who recently declared his ambitions to contest for the country's topmost job in the next General election.
According to Bobi Wine, Ugandans need to be mobilized, get National Identifications so that they can actively participate in the entire electoral process because that how Museveni can be overthrown.

However as opposed to Dr. Besigye, he insists that a ballot paper can't enough to end Museveni's 3 decades rule because he has been defeated several occasions but uses the same electoral commission to rig votes.
He adds that even if Bobi Wine or any other person won elections come 2021, unless there fundamental changes made now in the constitution and the electoral body, Museveni shall still use the same tricks used in 2016, 2011 to declare himself.