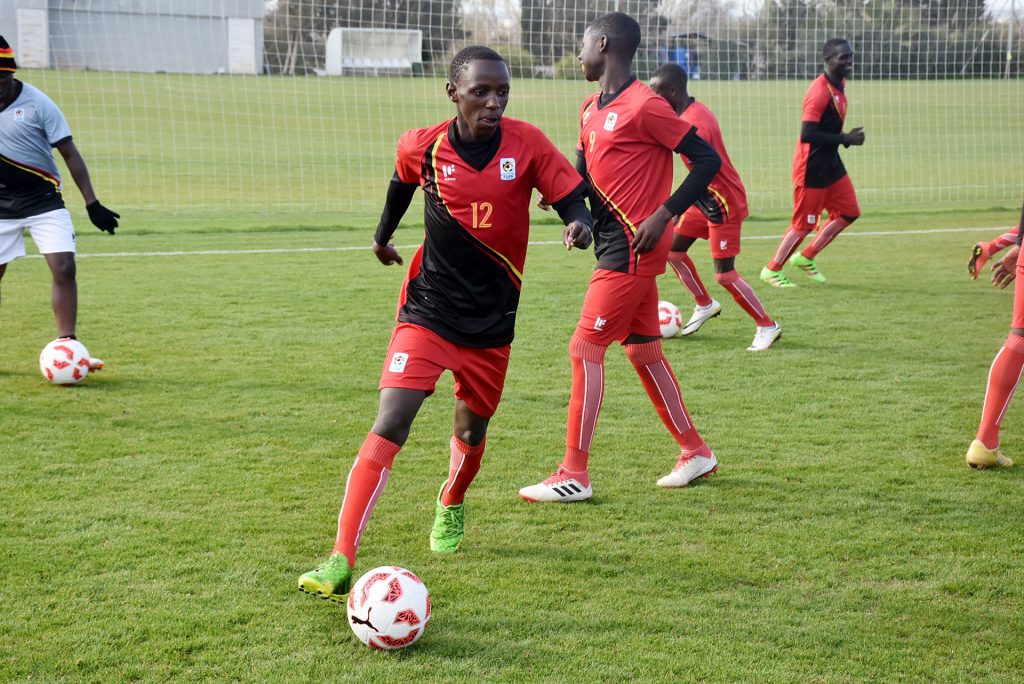 The Uganda National football team (U17) conducted their first training in Turkey in preparation for the first game against Cameroon U17 on Monday in the UEFA Assist U17 International tournament Antalya, Turkey 2019.
A total of 23 players and 10 officials led by the FUFA 2nd Vice President Darius Mugoye arrived safely in Antalya Turkey. On arrival, the Leader of Delegation Darius Mugoye noted that the participation of the youngsters in this international tournament will help prepare the team for the upcoming U17 Total AFCON Finals 2019 in April in Dar es Salaam, Tanzania.
"This UEFA Assist project couldn't have come at a better time than this especially when FUFA is looking at being the number football nation in Africa on and off the pitch. As we set our targets on the FIFA World cup 2026, our eyes right now are on the good performance in Tanzania which will come with qualification for the U-17 World cup. It will be a big achievement for Uganda football and taking us forward" noted Mugoye.
After holding the first training session at Emirhan Sports Complex in Antalya, 1st assistant coach for the youngsters Magera Jackson Kaddu described the weather conditions at the team's new location to be favorable.
The weather has been good for us despite our anticipation for harsh conditions. It is a good experience and the boys have fully responded to their first training. If it all remains as per, we will be able to achieve our mission here in Antalya' said Magera.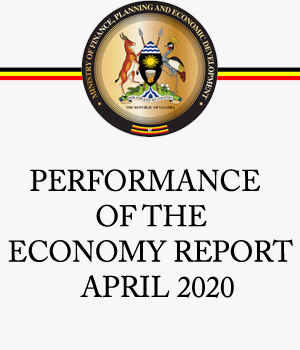 Uganda will encounter Cameroon in the first fixture on Monday, face Morocco on Wednesday before taking on Belarus on Friday as the last fixture.
The team is accommodated at The Xanthe Resort and Spa Antalya, Turkey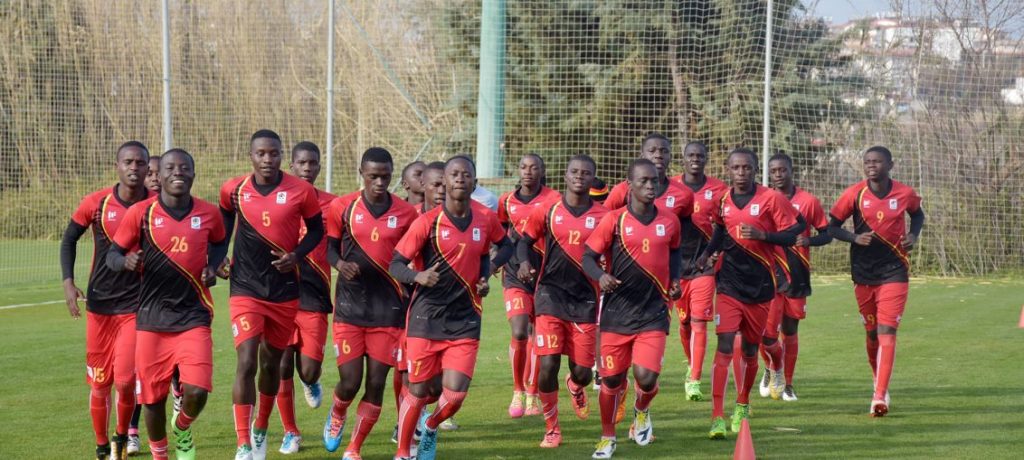 The 23 players in Turkey
Goalkeepers:
Jack Komakech (Ndejje University FC), Oyo Delton (Kirinya Jinja SS FC), Ssemwogerere Daniel (Bright Stars FC)
Rest of the Squad:
Asaba Ivan (Vipers SC), Ekellot Ibrahim (KCCA FC), Ibrahim Juma (KCCA FC), Jarieko James (Paidha Black Angels FC), John Kokas Alou (URA FC), John Rogers (Onduparaka FC), Kakaire Thomas (Bright Stars FC), Kakande Shafic (Bright Stars FC), Kasozi Samson (Bright Stars FC), Kevin Ssekimbegga (Express FC), Kiddawalime Soul (Super Cubs), Kizito Mugweri Gavin (Vipers SC), Mugisha Rogers (Mbarara City FC), Mugulusi Isma (Kirinya Jinja SS FC), Mwaka Polycarp (Kirinya Jinja SS FC), Opaala Edwine Mukisa (Kirinya Jinja SS FC), Ssekajja Davis (Bright Stars FC), Wasswanga Shafik (Ndejje University FC), Yasin Abdu Owane (Vipers SC), Ziraba Ronnie (Express FC)
Team officials:
Mugoye Darius (Leader of Delegation)
Magera Jackson (1st Assistant coach)
Hamuza Lutalo (2nd Assistant coach)
Mubarak Kiberu (Goalkeeper coach)
Emmanuel Nakabago (Team Doctor)
Bashir Mutyaba (Team Manager)
Nalunga Sharon (FUFA Secretariat)
Omaria Bosco (Team Media Officer)
Mulekeezi Reagan (102.1 FUFA fm)
Bumpenje Frank (Kits officer)