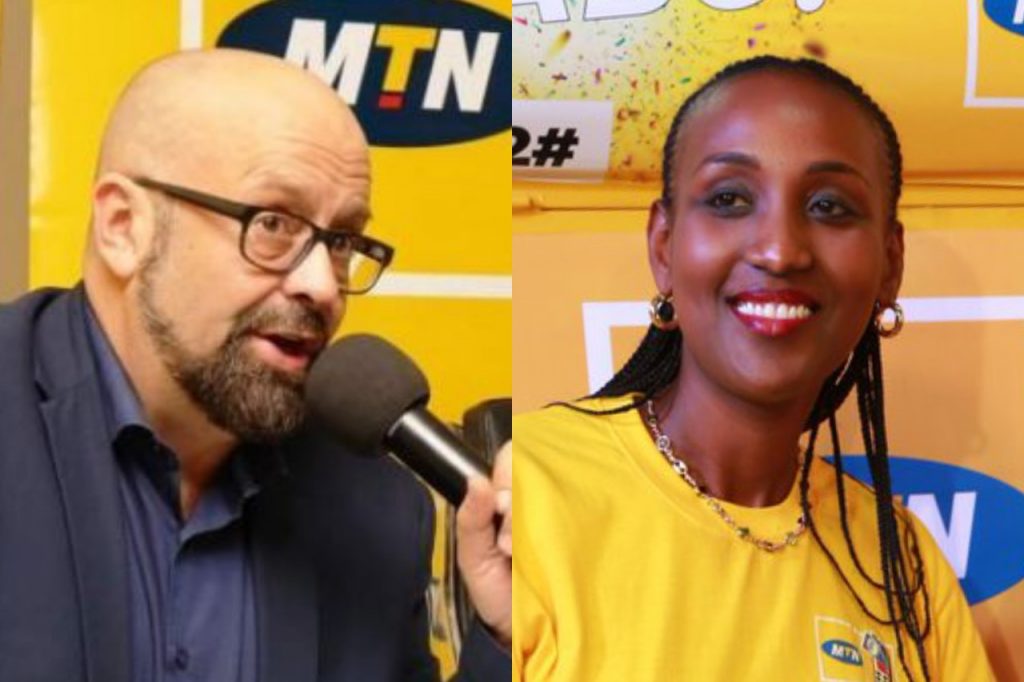 MTN Uganda has this morning advertised positions of three deported senior staff by government.
The positions advertised include; General manager mobile financial services, General manager sales and distribution, and Chief Marketing officer.
Last month, Italian national, Elsa Mussolini was the general manager mobile financial services, French national Olivier Prentout was chief marketing officer and Annie Bilenge-Tabura, a Rwandan was general manager sales and distribution.
They were respectively deported on allegations of engaging in or deploying acts that compromised national security.
No further explanation was given by government on how they compromised national security.
However, the company has not advertised the position of chief executive officer (CEO) Wim Vanhelleputte (Belgian) who was also deported weeks later since they had appointed chief technology officer Gordian Kyomukama as acting CEO.

There were reports last week that President Museveni allowed Vanhelleputte who is married to a Ugandan wife and is reportedly a naturalised Ugandan to return following a meeting with MTN Group CEO Rob Shuter, MTN Uganda board chairman Charles Mbire and Kyomukama.
It was reported that MTN had also agreed to pay the $100m licence fee that Museveni demanded as opposed to the $58m that the Uganda Communications Commission had earlier set. Earlier this year, Museveni urged MTN to list on the local stock exchange so that Ugandans can buy a stake in the multi-international company.