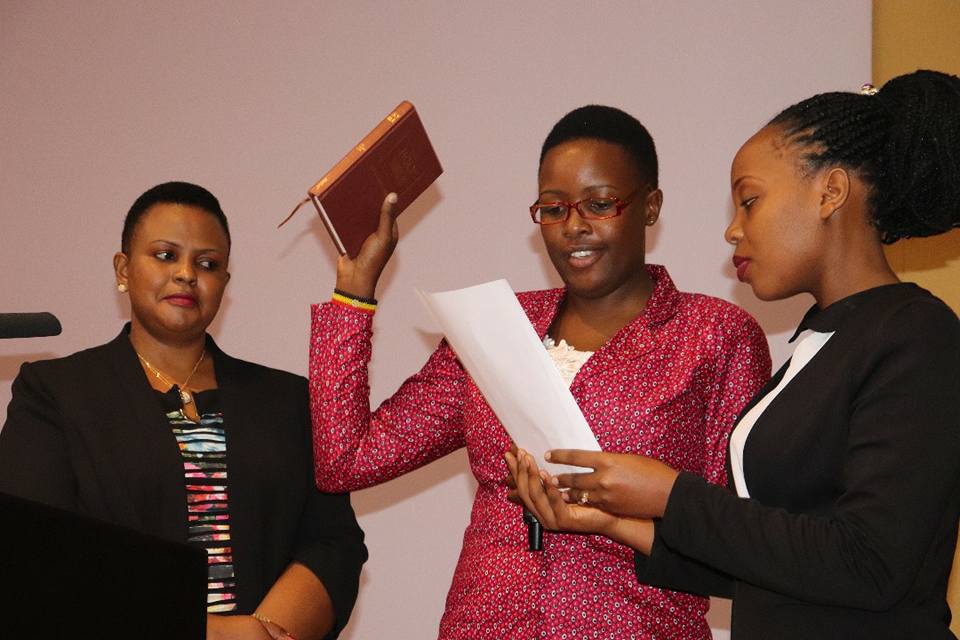 Makerere KCCA Councilor Doreen Nyanjura has implored opposition political to focus on liberating the Pearl of Africa and stop fighting over positions ahead of the looming general election.
According to Nyanjura, Democratic Party president Norbert Mao and Butambala lawmaker Hon Muwanga Kivumbi's vulgar exchanges are just so disturbing since they contribute nothing to the struggle.
She adds that putting in consideration the Democratic Party (DP) and Uganda People's Congress (UPC) party constitutions, the party president automatically becomes the presidential flag bearer, therefore there is no crime committed if Norbert Mao decided to run for the country's topmost job.
"Let Chairman Mao carry the DP presidential flag if he so wishes, his participation will surely not change much; he will most likely be abandoned by 98% of the DP members and supporters!
I don't know what the DP constitution says about errant supporters." Nyanjura stated via her Facebook account.
She however stressed the fact that president Museveni may not easily be defeated by a mere ballot paper.
"Whether we are united or not, we can't 'win' an election organized and managed by Museveni. Let whoever wishes to contest for presidency do so; I don't see any point in fighting anyone with presidential ambitions." She noted.

It should be noted that Norbert Mao says that though the constitution gives him the right to contest for president, he is willing to sit down and agree on a single candidate to challenge Museveni's four-decade grip on power.
"All those who are interested in running for the office of the president should declare as long as they are on the side that is trying to challenge the incumbent and then meet and agree. The right thing is for the people to put pressure on all of us who have declared to reach a consensus," he said.
Mao warned that those making allegations against him want to drive a wedge between him and Kyagulanyi. Dragging Mao into the fray also makes the current squabbling between opposition parties largely a three-way affair for now with Besigye and Kyagulanyi already at each other's throats.
"I'm extremely worried that Ugandans are again going to be disappointed because the opposition are busy fighting each other. What is going on is a smear campaign…The people criticising us have never even stepped at the party headquarters; many of them are looking for meal cards, an opportunity for them to be re-elected to parliament; so, the level of opportunism is going to increase," he said.