A parliamentary minority report on the supplementary schedule where government is seeking an additional Shs280bn to cater for investment costs of the revival of the new Uganda Airlines, has revealed that government owns only 0.0001% of the shares in Uganda Airlines.
Joy Atim Ongom, Lira Distirct Woman MP on Tuesday presented a minority report defying the majority committee of Budget report that has been scrutinizing government's request for an additional Shs280bn for purchasing the 6 planes.
In the minority report that will be debated today along with the committee report, Ongom said that government of Uganda is the least shareholder in Uganda Airlines yet it is footing the entire bill for revival of the airline.
"The share capital of Uganda National Airlines Company Limited is 200 million divided into 2 million shares of UGX, 100. Of the 2 million shares only 2 shares worth UGX 200 to Minister of Works and Transport as well as Ministry of Finance, Planning and Economic Development. This makes both ministries to be minority shareholders holding only 0.0001% of the shares. At the moment the owners of the 99.97% shares are unknown," reads Ongom's minority report.
"The owners will only be determined when the Directors decide to allocate the shores. It was asserted that the majority shares will be floated to the public. However contention arose as to whether the minority shareholders can float what they do not own. It was however asserted that this move was undertaken to limit the liability of government. Hence a concern pertaining intention of government to establish a company that it already rates to be huge liability from the onset."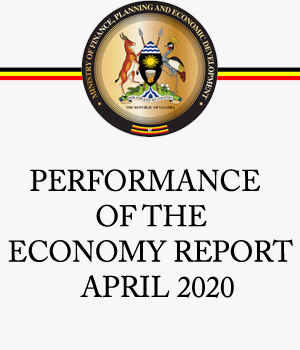 In her recommendation, MP Ongom wants government to first table proof regarding owning business name of Uganda Airlines and amend the Memorandum of Association to allot itself majority shares that it can later float to the public.
This comes after the planes' manufacturer gave Uganda Airlines an ultimatum to clear costs of the first batch of the two Bombardier CRJ900 aircrafts that are ready for delivery.
Uganda has up to March 29, 2019 to pay $41.5m (Over Shs153bn) for the delivery of the two aircrafts and according to Works and Transport minister Eng Ntege Azuba, Uganda will face "severe reputational damage" for defaulting on the payment of the aircrafts.