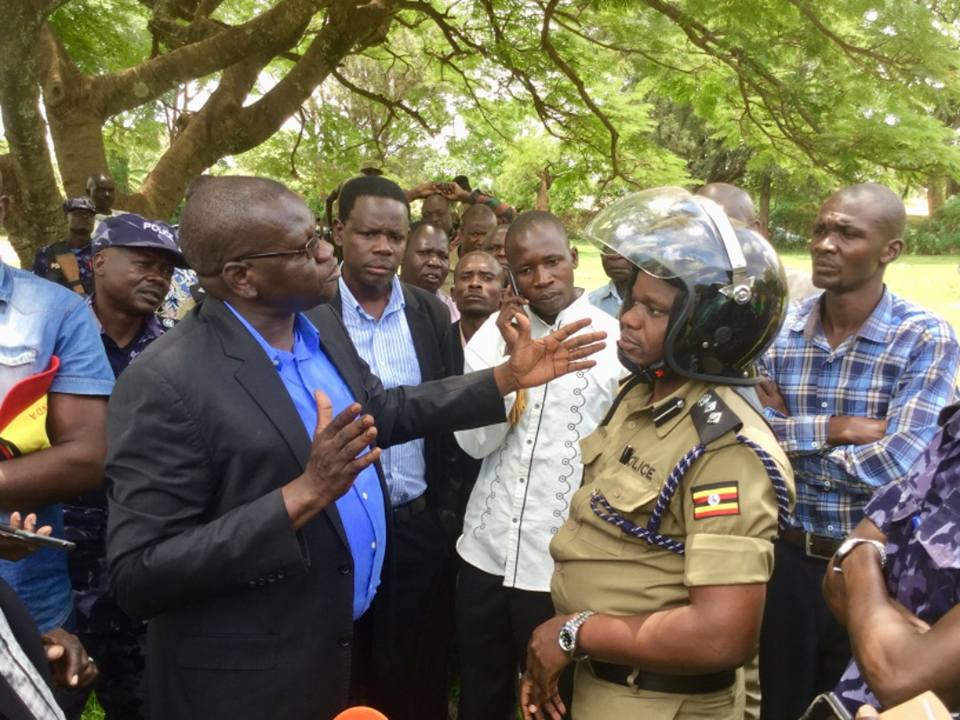 Police in Tororo has this afternoon humiliated opposition Forum for Democratic Party (FDC) Leaders over alleged breach of the Public Order Management Act.
The party officials who were in the area for a regional delegates and membership retreat, were forced to drive back to Capital without clear reasons.
Though FDC had hired a meeting venue expensively, it became irrelevant when the men in Uniform blow dozens of teargas canisters in the people that had gathered to interact with the party leaders from the secretariat.
Among the officials was the former presidential aspirant Dr. Kiiza Besigye, party president Patrick Amuriat Oboi, National Mobiliser Ingrid Turinawe, former lawmaker Geoffrey Ekanya among others.
It should be noted that this is not the first time police is intercepting FDC events, the most recent ones was in Rubanda Bushenyi, Mbarara and Kabale were the RDC went an extra mile to stop Besigye's radio talk show halfway without clear explanations.