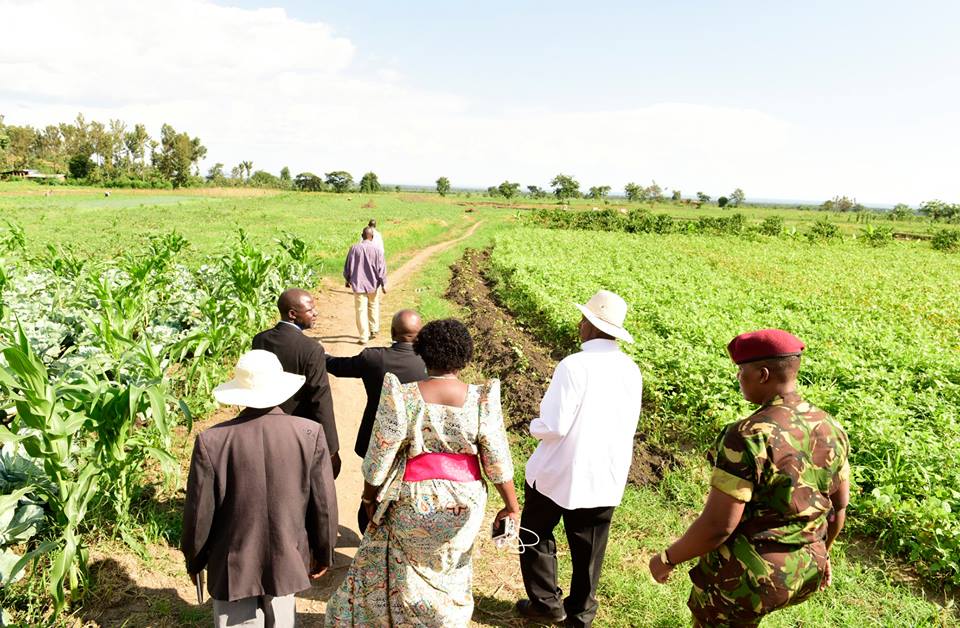 President Museveni was in Kasese District Bukonzo West constituency, where he addressed a bipartisan gathering at Karambi Primary school, Bweera Town council, Bukonzo West constituency Kasese District.
He reiterated that the politics of divisionism is not helpful and urged people to concentrate on improving household income through engaging in economic farming using the four-acre model plan.
Those with less than 4 acres, he advised, should insist on high value crops that fetch more money.
In order to support economic farming in the area, President Museveni commissioned an irrigation scheme in Nakiyumbu, Kitturwa village. He said the government will also set up smaller schemes to support communities.