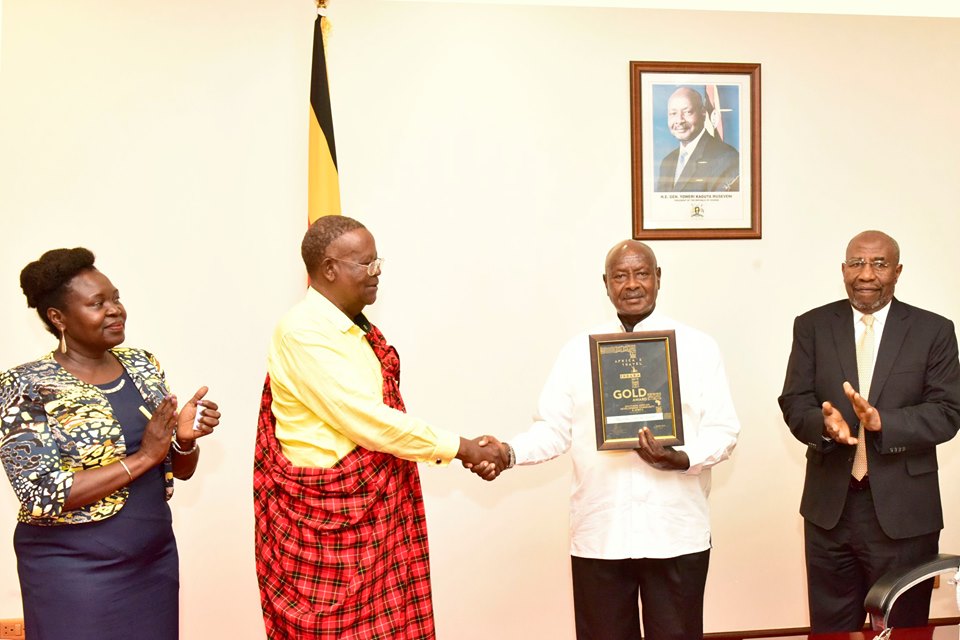 President Museveni receives the Gold Award that Uganda won at the Indaba Tourism Fair in Durban, South Africa. It is the third time Uganda scores highly at the world's third most important tourism exhibition.
It is the third-largest annual tourism expo in the world and the largest on the African continent. It is a leading business-to-business exhibition for Africa's leisure travel industry; bringing the world to Africa and bringing Africa to the world's leading source markets.
'The true spirit of the people of Uganda and the beauty of our land continue to get deserving recognition across the world, irrespective of the few elements that are working hard to tarnish our image and other developments. The NRM government will not abdicate its responsibility to fight these elements,' Yoweri Kaguta Museveni said while receiving the award from Tourism Minister, Ephraim Kamuntu at State House Entebbe.