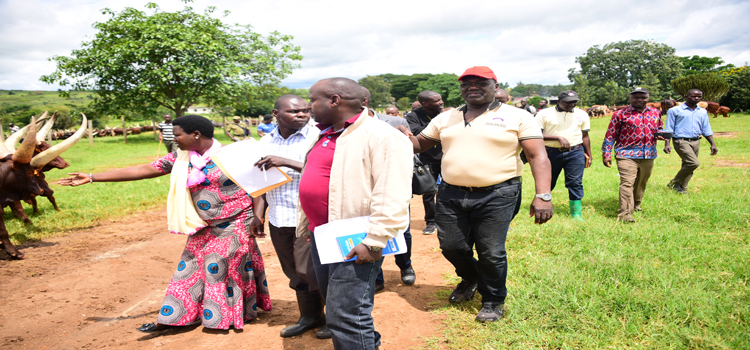 Members of Parliament on the Committee on Agriculture, Animal Industry and Fisheries have decried continued encroachment of government ranches by individuals.
The Vice Chairperson of the Committee, Hon. Akugizibwe Lawrence said there is increased grabbing of the land especially in the Ankole region and urged government to intervene and solve the problem.
"The biggest problem is the issue of land grabbing and squatters that are using the ranches and its treated water to feed and water their animals," Akugizibwe said.
The committee made these observations during an oversight field visit to monitor and assess the situation of Ruhengyere, Nshaara and Sanga ranches in Kiruhura District. The activity was carried out by the committee alongside officials from the National Animal Genetics Resources Centre & Data Bank (NAGRC & DB) led by the executive director Dr. Charles Lagu.
Dr. Charles Lagu said that two square miles of Nshaara ranch have been taken with Ruhengyere and Sanga ranches losing 12 and one square mile respectively.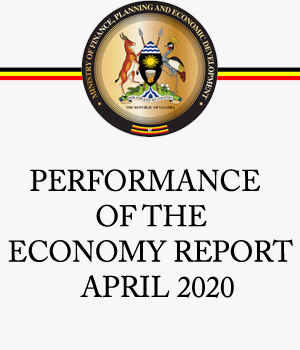 "These encroachers are very arrogant and do not want to be told that the lands they are occupying is not theirs; some try to claim that they were given the land under the presidential directives but they have no proof to that effect," Dr Lagu said.

He further explained that these people who masquerade that they have the presidential directive to be on the land have not actually done the breeding of the Ankole cattle but instead they have planted bananas and rented the land to other cattle keepers.
Hon. Mbogo Kezekia said that the custodians of these ranches should work with Uganda Land Commission so that they acquire land tittles.
"You should work with the Ministry of Agriculture and Uganda Land Commission to have all these pieces of land surveyed and then get land titles as the only way to secure these ranches," he said.
The committee recommended that encroachment on the ranches should stop since the ranches were set up by Government to serve the whole country and not benefit individuals.