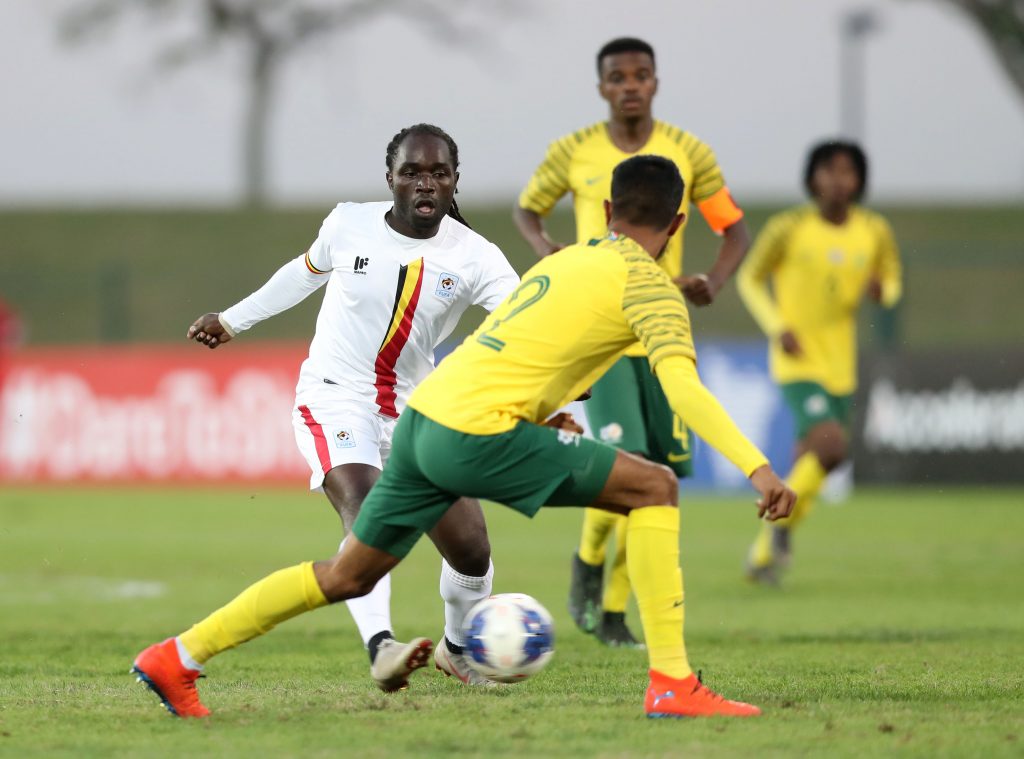 Uganda lost to hosts South Africa on Penalties after a 1-1 draw in regular time during the COSA Plate semi-finals at the Princess Magogo Stadium in Durban on Tuesday.

Serunkuma Daniel gave Cranes the lead on the return from the break in the 46th minute when he was picked by Juma Balinya with a through pass before Rudah Singh equalised for South Africa in the 72nd minute.
When the match progressed to kicks from the penalty mark, Mustafa Kizza, Muzamir Mutyaba missed while Shafik Kagimu and Nicolas Kasozi converted their kicks.

The first 45 minutes produced no goal from the 7 attempts the Cranes pulled at the South African goal.

As early as the 9th minute left full back Mustafa Kizza had already taken a shot on target but his effort was parried by South African goalkeeper.
Balinya Juma miss with a close-range effort inside the 6-yard area only after a minute.
Serunkuma Dan received the best opportunity in the first half but his shot inside the area flew over the bar.

In the 56th minute, Balinya and Kagimu combined passes outside the area however the resultant effort from Balinya was punched away for a corner by the goalkeeper.
Isinde was well positioned to head the corner on target but again the goalkeeper saved South Africa to conceded the second goal.
Goalkeeper Lukwago was on the mark in the additional time with a superb.
Changes:
Allan Kayiwa came in for Mike Birungi, Bright Anukani for Balinya and Nelson Senkatuka for Serunkuma Dan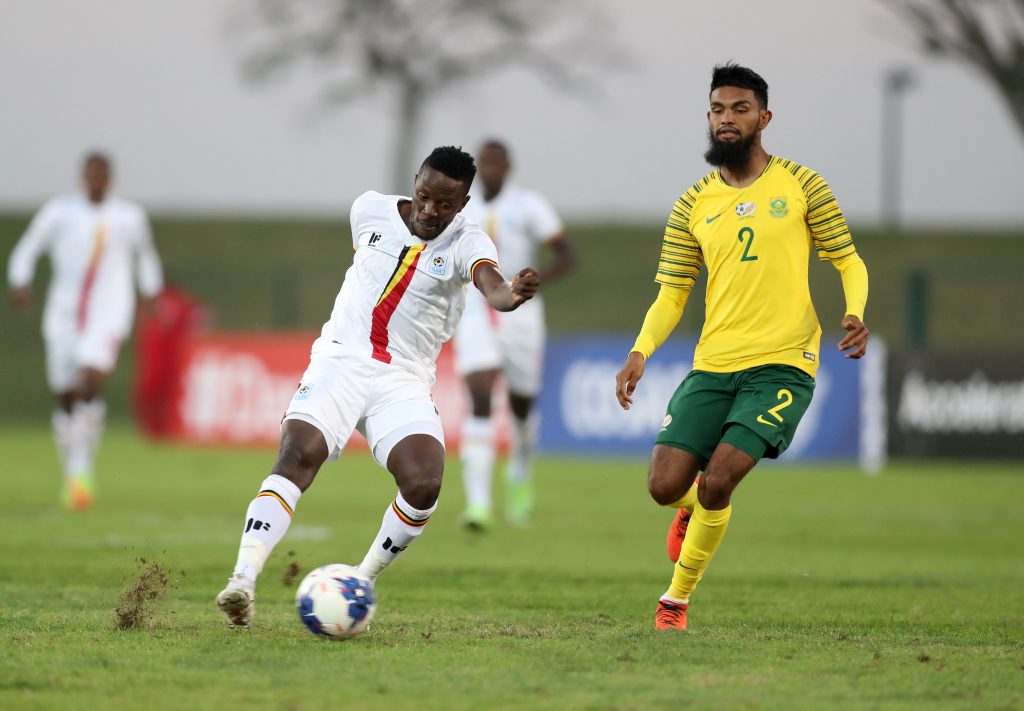 Uganda Cranes starting XI against South Africa
Lukwago Charles (GK), Willa Paul, Kizza mustapha, Isaac isinde (cpt), Revita john, Mutyaba Muzamir, Kasozi Nicholas, Birungi Michael, Kagimu shafik, Balinya Juma, Dan Serunkuma
Substitutes
Alitho James (GK), Paul Mbowa, Mucureezi Paul, Bright Anukani, Nelson Senkatuka, Daniel Isiagi, Mujjuzi Mustafa, Allan Kayiwa, Musana Hassan.