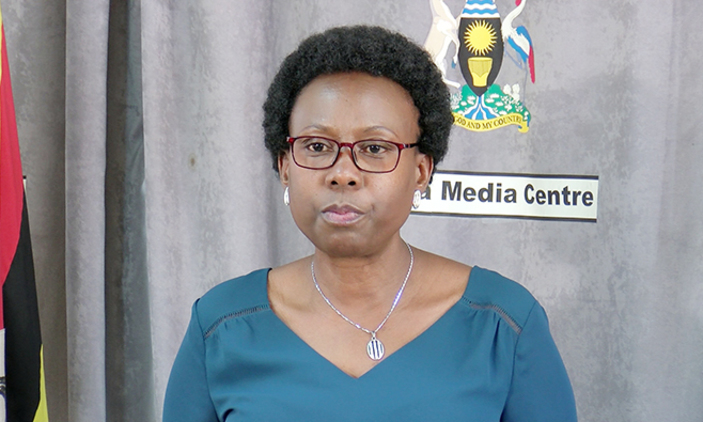 Cabinet early this week approved the National Health Insurance Scheme Bill.
According to Ruth Acheing, the scheme is meant to improve the provision and access of Health services to all Ugandans.
The bill is also intended to facilitate the provision of accessible, affordable acceptable and quality healthcare services to citizens irrespective of their age, economic, health and social status.
Aceing added that the bill is also to develop health insurance as a complementary mechanism of healthcare financing and ensure efficiency in healthcare services.
"Government and private employees will contribute 4 percent of their monthly salary to the NHIS while employers will contribute 1 percent of each employee's monthly salary. Self-employed individuals will pay shs100,000 per year while pensioners will contribute 1 percent of their monthly pension payment." She said while appearing on NTV on the Spot talkshow.
The health Minister added that the Government will continue to fund the provision of free health services in health facilities until every Ugandan is enrolled in the NHIS.

"It will also continue to fund public health interventions and other specialized services outside the standard benefits package and other health system investments such as major infrastructure, human resources, specialised medicines and technology at a reducing scale as contribution to NHIS increase." She stated.
The NHIS will be composed of three sub-schemes including the Social Health Insurance (SHI), the Community Based Health Insurance (CBHI), and the Private Commercial Health Insurance (PCHI) which will be implemented concurrently.
The CBHI will largely comprise of the informal sector and will not contribute to the scheme but will be subsidised by other members of the scheme. It will take 10 years for all indigents to be covered as only 10 percent will be enrolled per year.
The bill is projected that the Government requires shs.3bn as start-up costs of the NHIS including creation of awareness; developing regulations and institutional framework; developing information systems; quality assurance mechanisms; and the review and costing of the benefits package, among others.
Government also hopes that through this scheme, it will be able to mobilize funds to subsidize the cost of provision of healthcare services to the population and the indigents in particular and be in position to promote social protection by protecting households from catastrophic health expenditures (impoverishing payments incurred when they access health services.
Currently, over 41% of expenditure on health services is out of pocket expenditure by households while 42% is spent by donors and government only contributes 15 % of the total expenditure.