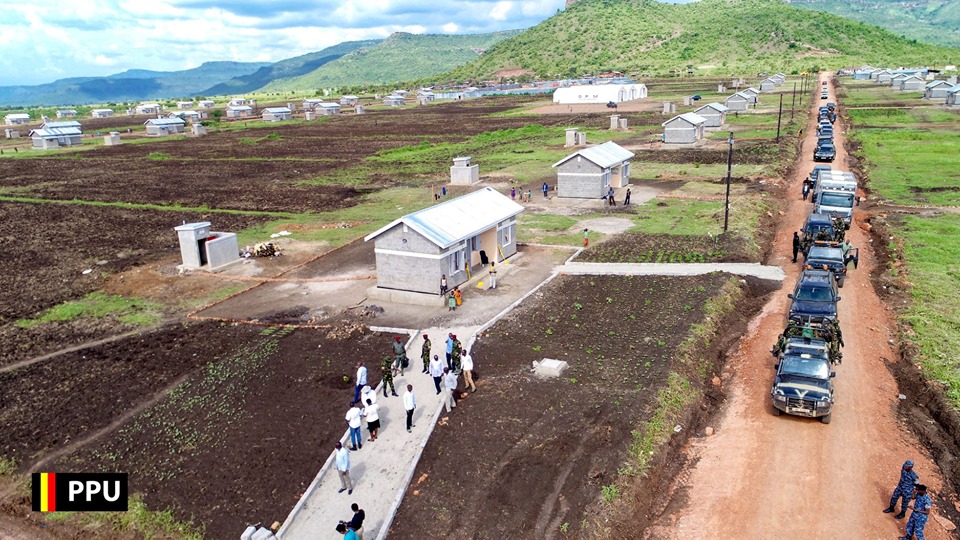 President Yoweri Kaguta Museveni has commissioned Bulambuli Resettlement Project in Eastern Uganda's Bugisu Sub-Region.
The resettlement project provides homes to the landslide affected people from the districts of Bududa, Bulambuli, Sironko , Manafwa and Namisindwa.
The implementation of the Resettlement Plan followed the President's directive in November 2018 after a second landslide had killed 53 people in Bukalasi Sub-County, Bududa District.
101 housing units were commissioned at Bunambutye Resettlement Camp in Bulambuli District.